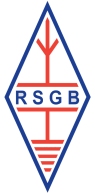 The January 2016 edition of RadCom, the RSGB's monthly magazine, is due to be delivered in the next couple of days – and it's all change. The New Year sees a new look at Radcom – We take a quick look at what's covered in the news section, plus see which Essex amateur radio activities feature in the magazine.
If you want to get a sneak peek before RadCom's printed version arrives, a PDF of the news section and the Around Your Region section is available on our site – See: RSGB Around Your Region PDFs.
New-look Radcom
The new year will see some changes to Radcom, including colour-coding for the various sections, and in response to a recent survey, more on antennas, reviews and construction. To allow space for extra content, RSGB Matters will be reduced, and Around Your Region will be trimmed to a maximum of six pages.
In the main news section of the next Radcom: WRC 2015, Tim Peake, K for Kernow, plus a bid for the UK to host YOTA 2017.
Also worthy of note – the new RSGB Youth Video, 21st Century Hobby, which features a number of Essex Hams including our Kelly M6KFA, is being used around the world, including Botswana and Israel. Nice one.
Around Your Region:
Here's a quick look at what gets a mention in January 2016 "Around Your Region":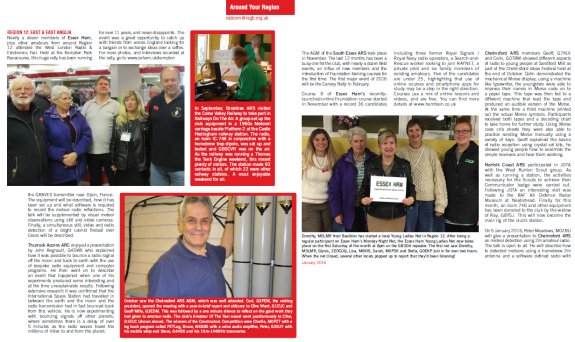 If you want to read the articles in full, without having to wait for your copy of RadCom to pop through your letterbox, take a look in the Essex Ham RadCom Club Newsletters section for a PDF version of the 'Around Your Region' section.
Involved with a club in Essex? We'd like to see even more of the local clubs appearing in Radcom. Send in your articles to Radcom, and whilst you're at, send us a copy too, so we can promote what you do!
Handy Links