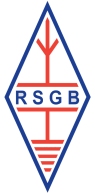 The August 2015 issue of RadCom, the RSGB's monthly magazine, will be hitting letterboxes soon. As always, we take a quick look and see which Essex amateur radio activities and amateurs have made it to the pages of Radcom. Again, Essex has had a bumper month, with a spread over three pages.
A PDF of the news section and the Around Your Region section is available on our site – See: RSGB Around Your Region PDFs.
In the main news section of the next Radcom: Supporting the RSGB Youth dxpedition, UK Spectrum Strategy, exam updates, QSL card shower, and nine new amateur radio satellites.
Around Your Region:
Here's a quick look at what gets a mention in the August issue: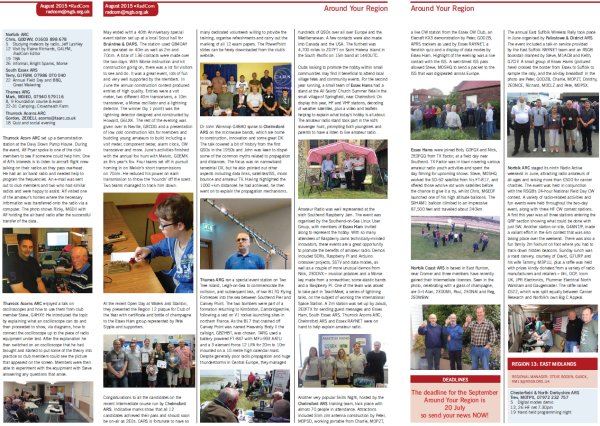 Braintree & District ARS: 40th anniversary celebrations at GB40AY and a presentation on low-cost construction kits
Chelmsford ARS: Intermediate course success, July Skills Night, and the club talk on microwaves
Essex Ham: Promoting amateur radio at the Springfield fete, Southend Raspberry Jam, the TX Factor visit to South Essex, and a photo of Essex Hams at the Ipswich Rally
Thames ARG – Special event on Two Tree Island operating at GB2HBT
Thurrock Acorns ARC: Demo station at the Davy Down Pump House, and club night looking at oscilloscopes
Also featured: Waters & Stanton Open Day in May. In the news section, mention of Essex Ham's new Foundation Online course.
If you want to read the articles in full, without having to wait for your copy of RadCom to pop through your letterbox, take a look in the Essex Ham Radcom Club Newsletters section for a PDF version of the 'Around Your Region' section.
Handy Links