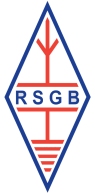 The November issue of the RSGB's magazine RadCom is due for release any day now – and once again, Amateur Radio activity in Essex gets some RadCom ink!
Braintree and District ARS – A report on the annual surplus equipment sale, plus a report on two members traveling to Lincolnshire for Baston in The Blitz
Chelmsford Amateur Radio Society gets an impressive four mentions – the September Skills Night, CARS trainee Cathy M0RTW about to head off to Antarctica, the mystery Marconi object , and an upcoing Ideas Hub event run by CARS (and Essex Ham) members Jim 2E0RMI and Pete M0PSX
South Essex Amateur Radio Society getrs a good mention for their final special event station commemorating the downing of two American B17 bombers in 1944 – with a photo of the station at Canvey Yacht Club.
Essex Ham's September field day at Galleywood Common also gets a mention, including an image captured from the ISS, and a nice smiley group photo.
If you want to read the articles in full, without having to wait for your copy of RadCom to pop through your letterbox, take a look in the Essex Ham Members section for a PDF version of the 'Around Your Region' section.
Handy Links