For International Air Ambulance Week, Essex Ham ran three special event stations in support of the Essex Air Ambulance. A video montage of our three days at the Earls Colne Airfield is now available.
The special event stations were set up at the Earls Colne Airfield, close to Colchester, and the video shows what we got up to on the following days:
Day 1: 28 Sept 2014
We ran two stations: HF on 40m and a 2m station. The team spoke to several other Air Ambulance stations around the UK, and also got to have a look around some of the light aircraft at the Anglian Flight Centres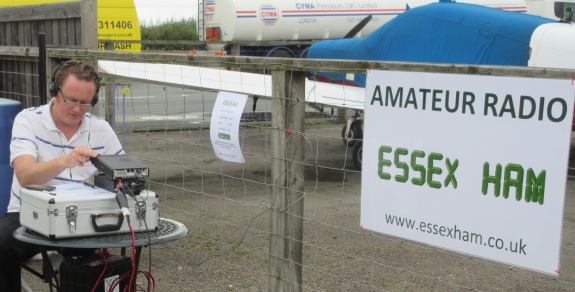 Day 2: 01 Oct 2014
40m was the centre of attention again, as we looked to work more Air Ambulance stations around the country. Key to demonstrating what the hobby is all about, is the amateur radio 'Guest Message', and Kim from Anglian Flight Centres, gave it a try. We were later joined by the crew of the Essex Air Ambulance, back from a mission. They passed a couple of guest messages, before giving us a tour of the helicopter and facilities.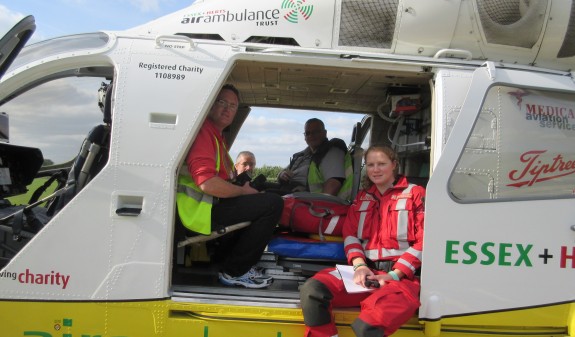 Day 3: 04 Oct 2014
On the third day of operation, Essex Ham's Jim 2E0RMI and Pete M0PSX were in for a real treat. With bad weather closing in, it was looking like many of the planned lessons at the busy Anglian Flight Centres would be cancelled. One of the company's flight instructors, Eddie Ford, had time to take us on a trip. We flew over much of North Essex, looking at some of the locations that Essex Hams have previously worked, such at the LV18 at Harwich, Walton Pier, the Naze Tower and the Harwich High lighthouse. Jim took the controls of the Piper Cherokee for a while, trying a few gentle turns, before our all-too-brief flight came to an end and it was back the airfield.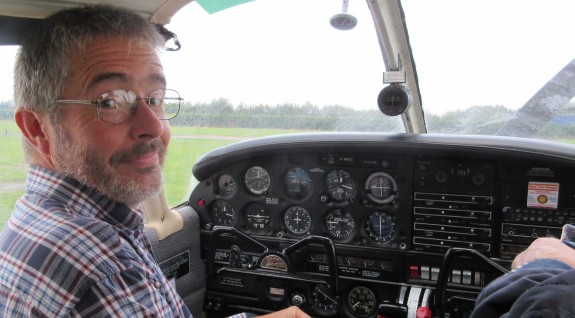 The expected bad weather closed in, and we set up the two HF stations in the warm and dry – Charlie and Pete working HF voice, with Peter G0DZB running Morse on 30m
Essex Air Ambulance On The Air
With around 200 contacts made, some money raised for the Essex Air Ambulance, and contact made with eight other Air Ambulance stations, a very successful three days of operation. We'd like to thank the team at Anglian Flight Centres, especially Victoria, Kim and pilot Eddie, for looking after the Essex Ham team so well. Also our thanks to Captain Nicky, Paramedic Louise and Dr Matt for taking time to talk to us. Big thanks as well to the team at the Essex Air Ambulance trust, especially Jenny, Carly and Jane for making the event possible.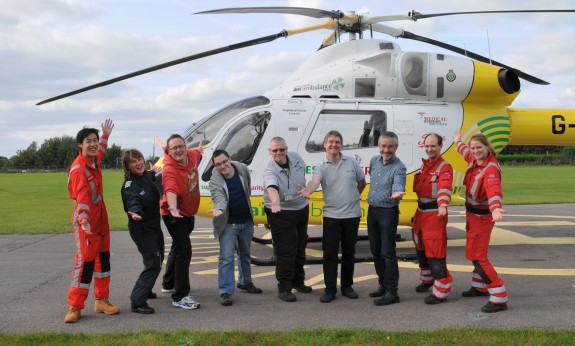 Show your support – Please make a donation to Essex Air Ambulance online, or by text now. www.essexairambulance.uk.com
Related Links