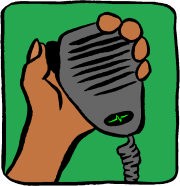 Details of the Monday Night Net on Monday the 15th of July 2013.
Tonight's Net is on the 2m repeater in Maidstone GB3KN – Thanks to the chaps at the Kent Repeater Group for the loan of your repeater as we're homeless in Essex!
Tonight's net was something of a test to see how many of the regulars can make it to the Maidstone repeater.
The net started at 8:10pm on GB3KN. Details on how to get to the Maidstone repeater:
Output Frequency: 145.700MHz
Input Frequency: 145.100MHz
CTCSS Tone: 103.5Hz
Live Chat: The chatroom is running again tonight. Go to www.essexham.co.uk/chat – Just put in your callsign to get in – no password needed
Here's the attendance list for this week's net:
Pete M0PSX / MV0PSX in Southend, in the chair

Steve M6UEH in Southend

Gary G0BDY in Brentwood
Steve M0SHQ in Maldon, loud and clear on 5 watts
Dean M6BYF in Kent
Rob 2E0KCP / 2V0KCP in Maldon
Thanks to those who took the time to join us.
Topics for the evening as follows:
Discussion of our new home, courtesy of the Kent Repeater Group – with a less aggressive timeout
Is it worth making the Monday Night Net a simplex net on 2m? A repeater was picked as the original M6 as in North Essex couldn't work South Essex simplex. Is it worth an experiment?
Toneburst – See below
Changes to GB3DA
Thanks to Gary for some news about the GB3DA repeater. It seems that Gary has been informed that 1750 Toneburst support was removed for GB3DA on Sunday the 14th July. This presumably means that the Essex Repeater Group has now been able to access the site in Danbury.
Gary highlighted that by locking out 1750 toneburst, he's now not able to access GB3DA from two of his three rigs – he's been using DA as-is for 29 years. It seems that repeater tonebursts are no longer permitted from 2104, as mandated by Ofcom, apparently.
Unofficial reports are that work has been done on GB3DA – What's odd is that it seems two non-ERG members have been updated on the work, but Pete and Rob, both paying members of ERG, have not heard a peep from ERG.
Update: As of 2200 Monday, a message on Essex Repeater Group states:
GB3DA: CTCSS-only access has been implemented, along with a slightly higher squelch level, following further site tests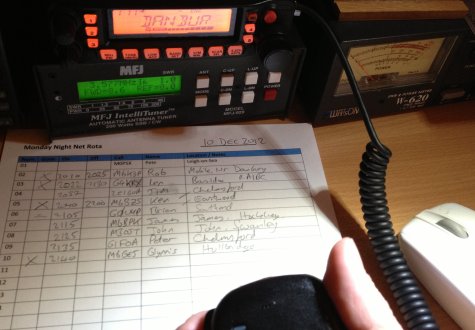 Handy Links
Please show your support for GB3KN, the Maidstone Repeater, by joining the Kent Repeater Group, or making a donation.
We wrapped up at 2155, and moved to 145.550 to try simplex, where we were joined by Norman M0FZW, and I now owe Gary a fraction of a pound.
Got a comment about this week's Monday Night Net? Please add it below.