Amateurs in the Essex area will more than likely be aware of the Danbury 2 metre repeater GB3DA. What's a little less well known is its sister repeater, the 70cm repeater GB3ER
About GB3ER
The Danbury 70cm UHF repeater sited at the Danbury Church Green transmitter site. The site is also home to GB3DA, as well as local radio station Chelmsford Radio, and DAB transmissions for central Essex.
Licensed Amateur Radio operators are permitted to use the GB3ER voice repeater to talk to other Amateurs.
GB3ER Repeater Settings
The settings needed are as follows:
Output Frequency: 433.075MHz
Input Frequency: 434.675MHz
CTCSS Tone: 110.9Hz
Transmitter Power: 25W erp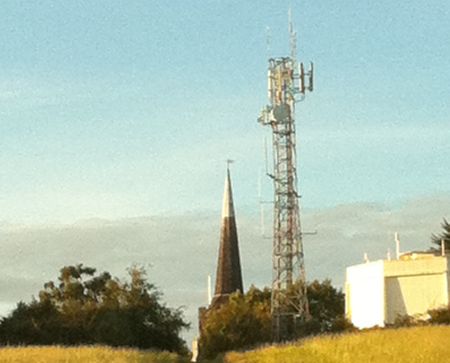 Supporting GB3ER
The GB3ER repeater is available to all licensed amateur radio operators, and is operated by the Essex Repeater Group.
The Essex Repeater Group relies on donations and membership subscriptions. If you use the repeaters GB3ER, GB3DA, or any of the other repeaters looked after by the Essex Repeater Group, then please show your support for the Essex Repeater Group. You can become a member of ERG, or make a donation. Support the Essex Repeater Group.
The owner of this site is proud to be a member of the Essex Repeater Group.
Where is GB3ER?
The GB3ER repeater is in Danbury, Essex at the Church Road site. Grid Reference is TL779050. The following map shows the position of GB3ER:
View Larger Map
Related Content