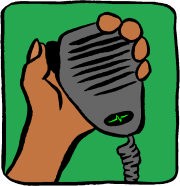 Details of the Monday Night Net on Monday the 22nd of July 2013.
Tonight's Net is on the 2m repeater in Maidstone GB3KN – Thanks to the chaps at the Kent Repeater Group for the loan of your repeater as we're homeless in Essex!
The net started at 8:05pm on GB3KN. Details on how to get to the Maidstone repeater:
Output Frequency: 145.700MHz
Input Frequency: 145.100MHz
CTCSS Tone: 103.5Hz
Live Chat: The chatroom is running again tonight. Go to www.essexham.co.uk/chat – Just put in your callsign to get in – no password needed
Here's the attendance list for this week's net:
Pete M6PSI in Southend, in the chair (reverting to the M6 call
Mike M6KEB on Canvey
Ken M6BZS in Eastwood
Steve M6UEH in Southend
James 2E1GUA in Writtle
Thanks to those who took the time to join us. We switched at 2115 to simplex operations, due to lift conditions and contacts with a station in Brussels.
Many contacts simplex tonight! Stations I could hear in Southend:
Mike M0MMB on Canvey

M6DGJ Don in Margate

Tom 2E0TNC in Tiptree

Tony G4UAM in Norwich

James 2E1GUA in Writtle

Brian G1KPS on Canvey

James M1TES in Bungay
Keith G7CIY in Woodbridge
John G0CJX in Woodbridge
Gary G0BDY in Brentwood
Steve M6SBQ in Harlow
Raf ON4ATA near Brugge, Belgium
Julian 2E0DJR, Norwich
Gunter ON4BDC in Belguim
Dave M1GDH in Dagenham
Sorry, but unable to copy the ON3 mobile station, and M6JJR in Kings Lynn
Topics for the evening as follows:
Storms, lightening, and simplex!
Feedback received shows that Simplex may be the way to go for the Monday Night net. Any thoughts? Add 'em below!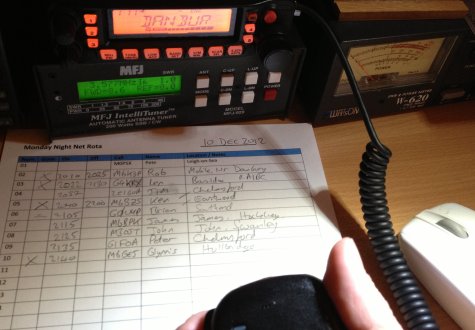 Handy Links
Please show your support for GB3KN, the Maidstone Repeater, by joining the Kent Repeater Group, or making a donation.
Got a comment about this week's Monday Night Net? Please add it below.