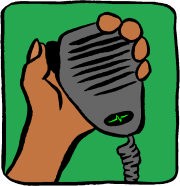 The Essex Ham Monday Night Net for 12 January 2015 started at 8:00pm local time on GB3DA, the 2m repeater located at Danbury, near Chelmsford.
Live Chat: The chatroom is running as usual. Go to www.essexham.co.uk/chat to get chatting – Our chat software requires you to create a free Essex Ham account.
Internet feed: Not in range of GB3DA? Listen to us on Nick 2E0DVX's feed – Monday Night Net uStream
Here's the attendance list for this week's net:
Pete M0PSX, Southend – In the chair
Nick 2E0DVX, Westcliff
Kristian 2E0SSX, Basildon
Richard M3FHI, South Woodham – First time contact… welcome and enjoy your curry!
James 2E1GUA, Chelmsford
Aydin M6WYZ, Mobile in South Essex
Les G6XJC, Brightingsea – First time contact… welcome!
David M1DCJ, Billericay
Jon G3ZJZ, Hockley
Ozzie G1OFL, Gravesend
Keith M0KNG, Billericay
Peeyush M6ETU, Colchester
David M0WDG, Kent
Rob M0KCP, Maldon
Selim M0XTA, Chigwell
Matt M6MVW, Hockley – First time contact… welcome!
Terry G0TIW, Chiltern Hills – Our occasional DX
Charlie M0PZT, Chelmsford
Nathan M3ILB, Chelmsford – First time contact… welcome!
Keith G1HEQ, Hainaught – First time contact… welcome!
Topics for the evening as follows:
Ofcom has started sending out licence letters, but some have an E in the callsign – e.g. ME0PSX – It's an Ofcom error, not a change in policy
The growth of DMR and D-Star
Powerline – Ofcom consulation on interference
Co-ax antennas f 2m and 70cm
Anyone know a good icom reg repaired in Colchester?
Licence conditions – Can a 2E0 operate his home kit remotely from overseas using the Internet?
Reminder that next week, the 19th Jan, is Skills Night – All are welcome!
Handy Links
Thanks to all who joined the net – a total of 20 of us – please several in the chatroom, and 32 listening online! We wrapped up at 23:25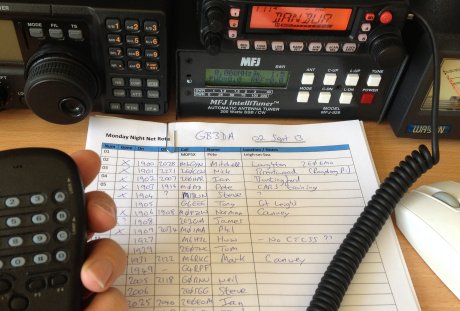 Got a comment about this week's Monday Night Net? Please add it below.
Essex Ham would like to thank the Essex Repeater Group for allowing us to use the GB3DA repeater for our weekly net. This repeater, together with GB3ER, GB3DB and GB7ZP are managed by volunteers, and if you wish to support the ERG, you can make a donation online, or become a member, at www.essexrepeatergroup.org.uk – ERG is a not-for-profit organisation.
Please note that the views and opinions expressed by participants of the Monday Night Net do not necessarily reflect the views of Essex Ham or the net controller.