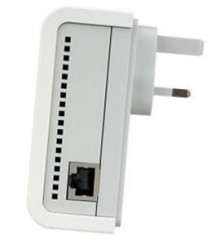 Plagued by Powerline interference to the amateur bands? Have your say…
Powerline (PLT), sometimes known as HomePlugs, use a home's mains wiring to transmit data as an alternative to hardwired Ethernet or wi-fi, but a number of models are known to create interference to nearby radio reception – if your bands are excessively noisy, it could be that your neighbour is running a pair of Powerlines.
After years of apparent inaction, some changes may be afoot, with Ofcom announcing a public consultation.
GCHQ / Broadband Prosecutions

Government intelligence agency GCHQ has acknowledged that PLT could cause interference with  international military radio signals. The Telegraph ran an article a few days ago suggesting that PLT users who cause interference could face prosecution – See: You could be prosecuted if your broadband interferes with radio signals (Daily Telegraph)
Ofcom Undue Interference Consultation
Ofcom is seeking comments as part of a public consultation – If you wish to have your voice heard, you have until February 16th 2015 to submit your comments – details here: Ofcom Undue Interference Consultation
The RSGB has circulated some initial notes on this, which you may want to note before submitting your response:
As you will have seen, on Monday, 5 January Ofcom published a consultation document on draft regulations for new wireless telegraphy legislation. The aim is cover any interference from modern electronic technology. The Society broadly welcomes Ofcom's proposals although exactly how they will be put into practice and how they will benefit the amateur radio community remains to be clarified.
…we will publish guidance on the website to help members understand the background and implications of the proposed regulations together with advice on how to respond.
The consultation closes on 16 February 2015. As with the recent licence review, we shall be strongly encouraging individuals to respond although it might be helpful if replies were held back until our guidance is available.
 Any comments? Please add them below…
Related Links