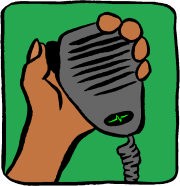 The Essex Ham Monday Night Net for the 10th of March 2014 started at 8:00pm on GB3DA, the 2m repeater located at Danbury, near Chelmsford.
Live Chat: The chatroom is running as usual. Go to www.essexham.co.uk/chat to get chatting – Our chat software requires you to create a free Essex Ham account.
Here's the attendance list for this week's net:
Pete M0PSX in Southend, in the chair
Charlie M0PZT, in Chelmsford
Nick M0NIB
Chris M6EBW
Ant M0ORF (first time on the net – welcome!)
James 2E1GUA
Gareth 2E0PSN (Thanks for the hospitality at the RAYNET session on Saturday)
Mitchell 2E0EMO
Zoe M6PIZ (first time on the net – welcome!)
Wayne M6WTT
Nev M6FNR, after some advice on a loft HF antenna
Dave M0WDG
Tony M6LLH
Annie M6NHB
Neil G0RNU
Topics for the evening as follows:
Tonight, we were mostly talking HF Antennas
Poles, tripods and speaker stands for portable work
Headsets, and the joys of electret microphones
Radials and counterpoises
RAYNET, and the weekend's data workshop (link below)
Last week's CARS meeting – another digital TV switchover is on the cards
We wrapped up at around 22:45 – Thanks to all who took part.
Any thoughts on tonight's net? Add 'em below!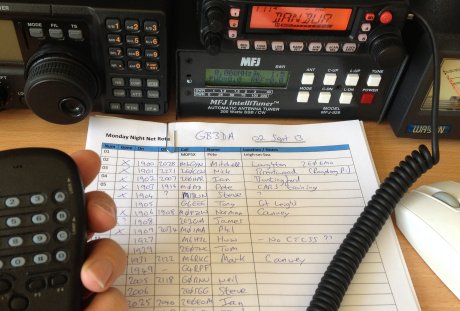 Handy Links
Got a comment about this week's Monday Night Net? Please add it below.
Thanks to the Essex Repeater Group for allowing us to use the GB3DA repeater for our weekly net. Please show them your support by becoming a member at www.essexrepeatergroup.org.uk