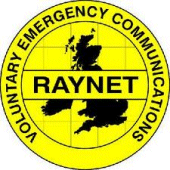 RAYNET is a voluntary organisation established to provide emergency communication and assistance to local communities when the need arises – We'll be looking at the role that RAYNET plays in coming weeks, and in particular, what they're up to in Essex.
The UK is divided into several RAYNET regions, and here in Essex, the team from Essex RAYNET is made up of local amateur radio volunteers working together as a team to help with providing communications. Although many assume that RAYNET is all about "preparing for the worst", the Essex RAYNET team help by providing services to local organisations and charities, and also hold regular training events, to investigate new technologies and ensure readiness when called out.
March 2014 Data Workshop
Essex Ham was pleased to be invited to take part in this weekend's Essex RAYNET data workshop. This took place on the morning of Saturday the 8th of March, at the Great Baddow Millennium Community Centre.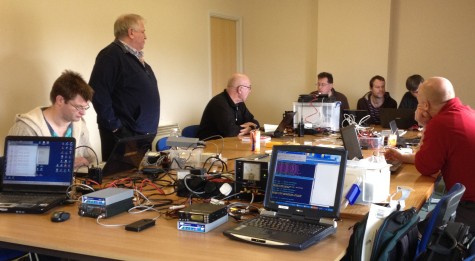 When discussing RAYNET, many assume that it's all providing a voice link for passing important messages in association with the relevant User Services, but data plays an important part. The Essex RAYNET team already makes use of APRS and GPS data technology to help locate each other when out on field events, and there are times when it's necessary to pass information in a more efficient format than voice.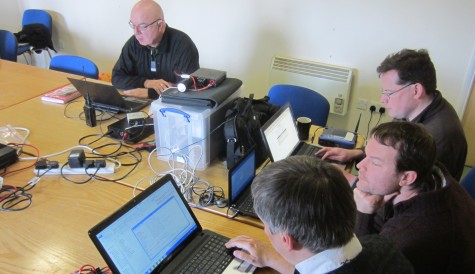 We spoke to Geoff G7UHE, one of the team working on setting up and configuring the Essex RAYNET data network, to find out what the weekend's workshop was all about:
"As part of our ongoing development, we are looking at other communication systems beyond voice.
Voice is always the key one, but we are focusing on data capability and we have looked at a number of capabilities and today we are looking at a system called BPQ32, which is a modern implementation of packet, which would allow us to put together an ad-hoc self-learning network. With this, we could put together a computer and a radio with interfaces at every checkpoint on a charity event or perhaps on an emergency callout, and that would allow us to pass data files between our stations rather than just voice.The point of BPQ32 is instead of having to have known configuration to link from Station A to Station B, it will automatically learn those links for us."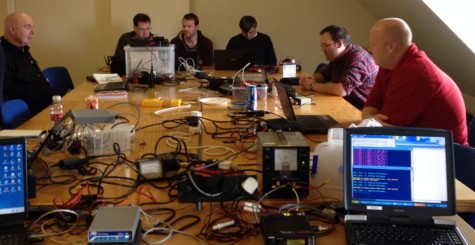 Thanks to the team at Essex RAYNET for opening up their data session to Essex Ham – one of the great things about this hobby, is that there are always new things to learn, and so many aspects to amateur radio – This session saw a convergence of RF, computer networking, packet data and  portable operations coming together to hopefully create a key string to RAYNET's bow, when the services of the Essex RAYNET are called upon.
We'll be returning to the work of RAYNET in the coming weeks, but in the meantime, if you're interested in finding out more, go to www.essexraynet.co.uk