Many thanks to Dorothy M0LMR for sending over the following report on the evening that she and Richard G7OED spent with the Medway club, MARTS:
Friday the 20th November 2015 saw myself and Richard taking a trip to Kent to visit the MARTS club. I join their morning net sometimes on 144:650MHz and have been made very welcome, so we decided to go and say hello in person, and by chance it was their junk sale night.
We arrived about 7:30pm ready for the 8 o'clock start, we were greeted by Peter M0OFM and Jane M6OFM, and everyone who came through the door was very happy to see us, nice to put faces to callsigns. All the sale/ auction items were placed on the table as people arrived, we got a lovely cup of tea and sat down.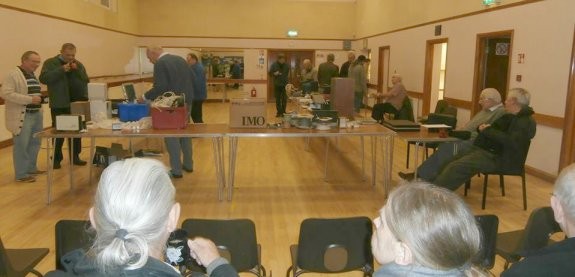 It was a well attended audience and The selling soon begun run by terry and another member, bidding was from 50 pence to £1 upwards, it was very fun. Lots of comical comments at times, very lighthearted, selling anything and everything electrical almost, toasters, iPods, telephone wires, cables, many many radio related objects, and a very old crystal radio called a cats whisker, which went for just a few pounds! We managed to win 3 bids of various items. A box of cables, a clock and a 70cms antenna, all for just £4 in total ! The rules were, if you are selling an item and want the money for it, that's fine but the club ask if you can make a ten percent donation to the club, or if happy to sell and receive nothing , all the better as all proceeds go to the club, and also if you have minimum and it's not reached, then it won't be sold. (I think they said on their net on the Monday they raised over 100 pounds plus but I'm not sure, you may be able to find out as you have better contacts than I do).
The evening wrapped up after 10pm with everyone quite happy with their winnings, and was great to speak to so many people, a very welcoming and friendly club, a great night had by all.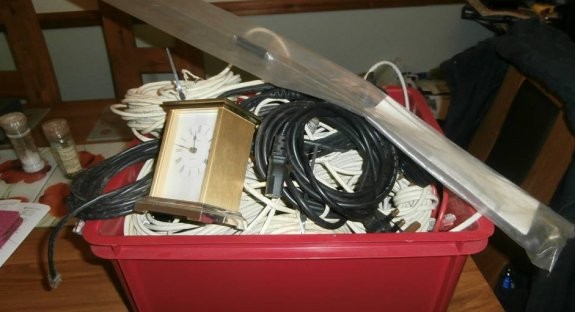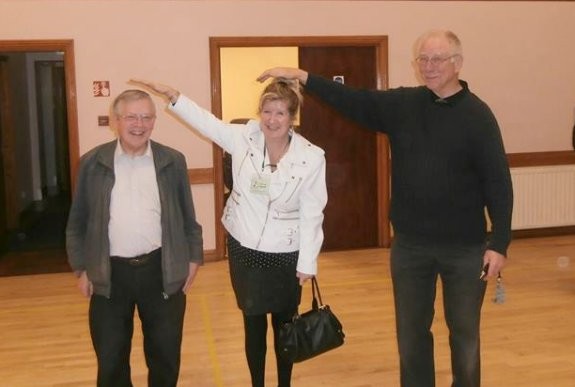 Thanks Dorothy M0LMR for the report. The team from MARTS are regular visitors to the Essex Skills Night, so it was great that a couple of Essex Hams visited a MARTS event for a change.
Related link