As part of the February 2014 CARS Skills Workshop on the 17th of February 2014, we set a short quiz, featuring 10 UK licence conditions quiz questions – 5 were aimed at Foundation licence holders, and for Full licence holders. The questions stimulated some interesting debate, and a little controversy too!
As requested on the night, we've put the questions live on the site, so you can have a go in your own time. If you want us to check the answers, hit "Submit Your Answers" to get the answers sent by email.
Just a bit of fun!
Thanks to those who took part on the night – if you like the idea of similar quizzes, either at Skills Nights, or on this site, please add a comment below.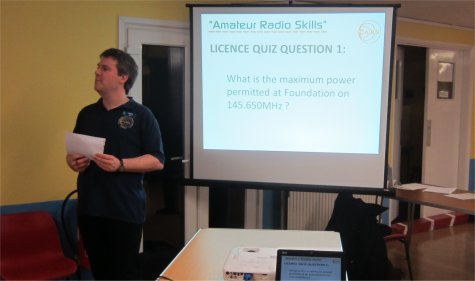 Handy links