The weekend of the 27th and 28th of September saw the start of International Air Ambulance Week 2014 – A nine day amateur radio event to support the work done by Air Ambulances around the world. 24 air ambulance special event stations registered on the official event website www.ukradioamateur.co.uk/imw, to do their bit to support the air ambulances.
GB2EAA – Essex Air Ambulance
To support the work of the Essex Air Ambulance, Essex Ham ran three special event stations from the Earls Colne Airfield, the operational base of the county's air ambulance.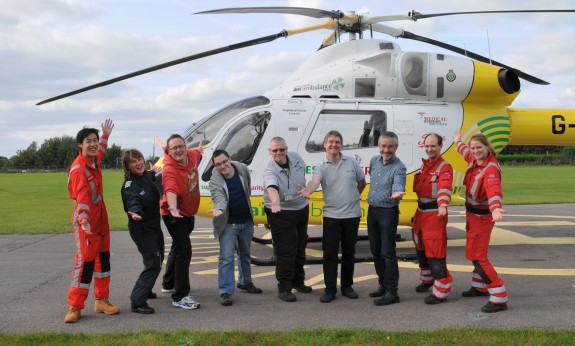 We operated for three days during the week, and you can read our reports here:
We operated stations on both HF and VHF, which some CW on 30m on the final day.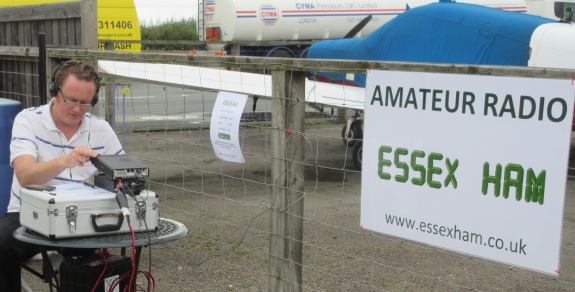 Event Updates
All three events are now complete. You can read our reports here: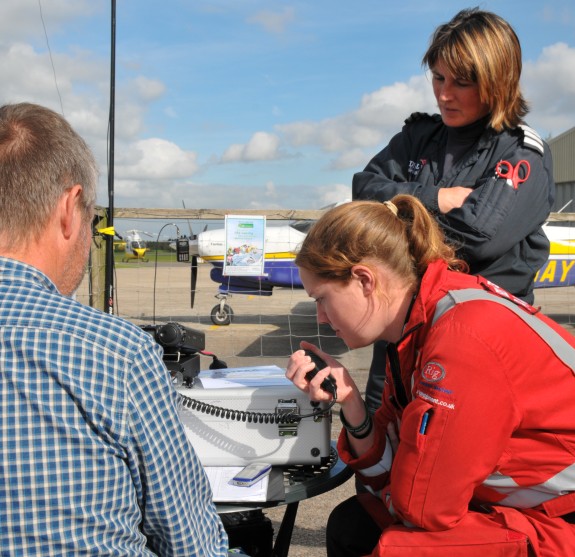 Paramedic Louise sending a guest message on GB2EAA
Donate to Essex Air Ambulance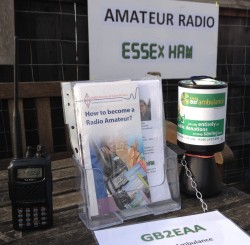 It costs around £440,000 a month to keep the Essex & Herts Air Ambulances flying, and your support is needed.
Please show your support for the excellent work that the Air Ambulance does. Collecting tins are situated around the county. You can also donate online, by post, or by texting HELI25 to 70070 – See www.essexairambulance.uk.com
Essex Ham is an official supporter of Essex Air Ambulance. Supporter ID: 47279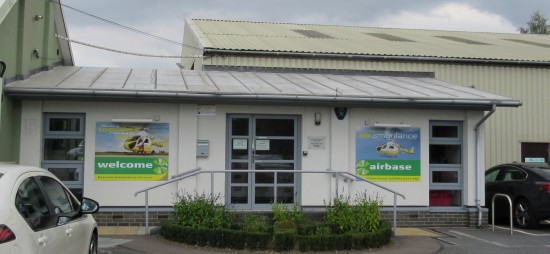 Our Thanks
Our thanks to team at Anglian Flight Centres at Earls Colne Airfield for allowing us to set up our stations in support of the Essex Air Ambulance.
Thanks also to the Essex Air Ambulance crew for spending time with us, and for the team at the Essex & Herts Air Ambulance Trust for making it possible for us to put on the stations.
Thanks also to the Essex Hams who turned up to operate, and to the many stations out there that made contact in support of the important work of the air ambulance services.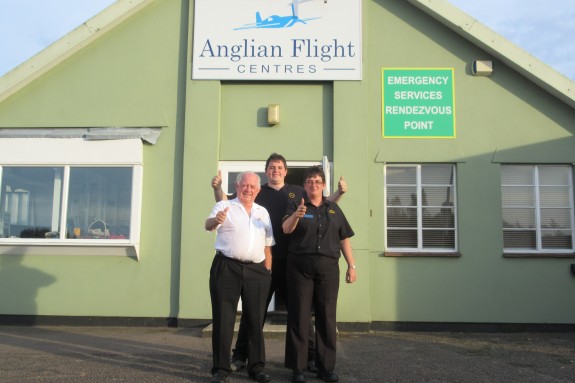 Related Links