This coming weekend sees a number of amateur radio events taking place in Essex. If you're at a loose end, why not go along and show your support. Here's a quick summary:
Sunday: Essex Air Ambulance Event
Saturday sees the start of Air Ambulance Week, with over 20 special event stations taking part around the UK. Essex Ham will be supporting our local Air Ambulance with three special event stations at the Essex Air Ambulance Airbase at Earls Colne Airfield. Come along this Sunday from 10am to show your support. A small donation to EAA would be appreciated on the day.
If you can't make it, we're there again on Wednesday and the following Saturday.
Full details here:www.essexham.co.uk/news/essex-air-ambulance-2014.html
Sunday: Science Discovery Day at Sandford Mill
Sandford Mill's major annual science event is a chance for all the family to try out hands on science activities and find out about Chelmsford's industrial heritage. The day's activities include:
Chelmsford Amateur Radio Society (CARS) in the 2MT Marconi Hut operating GB100MWT
The Great Train Show
Interact with programmable toys and vehicles – talks, demonstrations and a chance to build a vehicle
Displays and demonstrations from Essex University
Steam train rides
Colin Page, G0TRM and his team will be demonstrating the impressive Mechanical Morse and Morse Key display with the opportunity for the youngsters to try their hand at sending Morse. The Morse punched paper tape sending and decoding process always proves to be a big hit with potential junior CW operators.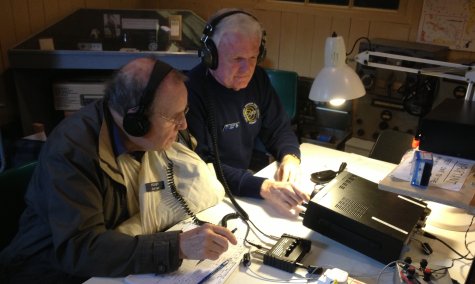 Sandford Mill will be open from 10 to 5pm on Sunday, September 28. The museum is only open to the public on a few occasions each year, Science Discovery Day is one that shouldn't be missed.
Free to park, free to enter and free to get involved with the many activities Dr Bowles and his team will be putting on. Light refreshments will also be available.
The Museum is located in Sandford Mill Road, Chelmsford, Essex, CM2 6NY. Details on the CARS website
Saturday: Canvey Community Archive
The South Essex Amateur Radio Society (SEARS) will be at the Canvey Community Archive Open Day at the war Memorial Hall, Canvey Island. See www.southessex-ars.co.uk
Sunday: Coalhouse Fort
The Coalhouse Fort Radio Society normally operate GB1CHF on public open days at the Coalhourse Fort, East Tilbury. Check before visiting.
Amateur radio at Coalhouse Fort: www.essexham.co.uk/coalhouse-fort-amateur-radio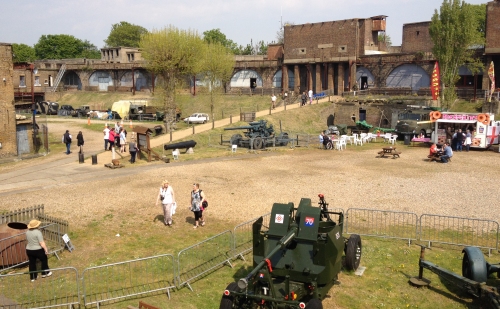 Saturday & Sunday: Camping at Crowsheath
TARG are holding their third camping and caravanning break of the year at Crowsheath Fishery. See www.thamesarg.org.uk for details
If you're taking part in any of the weekend's local radio events – have fun, and let us know what you got up to – all photos and words appreciated, so we can share them with Essex Ham's visitors.
Handy links