This coming weekend, the 5th and 6th of September 2015 is the RSGB SSB contest, and we thought we'd have a go – just because.
Thanks to our Steve 2E0UEH for suggesting that we take part in this year's contest. We're not taking it too seriously, but it's a great opportunity for some of the newer operators out there to try contesting, perhaps for the first time.
The event runs for 24 hours, starting at 1pm GMT. We plan to operate from 2 till 6pm Saturday (the first 4 hours) and 10 till 2pm (the last four hours). Location: Shoebury East Beach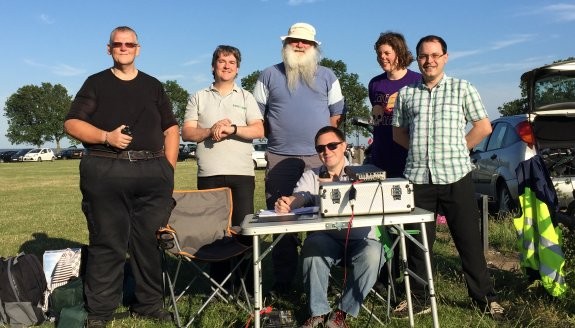 If you fancy taking part in the contest as one of the operators, you're very welcome – otherwise come along and catch up with your friends and fellow Essex Hams at Shoebury East Beach.
Contest Rules
The contest has a set of rules that we must follow – these are listed at the following address: http://www.rsgbcc.org/hf/rules/2015/rssbfd.shtml
In summary:
Contest: is HF SSB voice only.
Hardware: Only one transmitter is allowed – likely to be either Steve or Pete's Yaesu FT-857. No restriction on antennas
Operators: Must either be RSGB or Essex Ham members
Venue Details: Amateur Radio at Shoebury East Beach
If you're free over the weekend, come and join us for some contesting – just for the fun of it!