The Chelmsford Amateur Radio Society had its Christmas Social Evening on Tuesday the 6th of December 2016. Here's a brief summary of the evening, and a collection of photos.
The Christmas Social was held at the Oaklands Museum, and included the following:
An introductory talk from Keith G3WRO, the RSGB's Regional Manager for our area (Region 12). Keith outlined what the RSGB regional team does, and how the RSGB helps and supports clubs and amateurs locally.
An overview of the last 12 months of CARS activity, including the various Sandford Mill events, society social evenings, training activities, and the popular Essex Skills Night.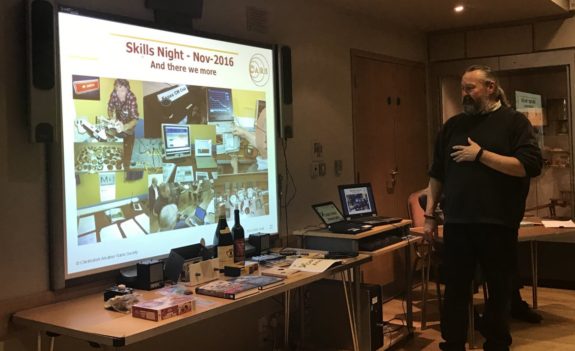 During the break, a selection of warm mince pies, all beta-tested by John G8DET, plus teas and coffees served by Ann (Mrs 2E0RMI)
A Christmas Quiz, hosted by Murray G6JYB, and with a collection of seasonal quiz questions.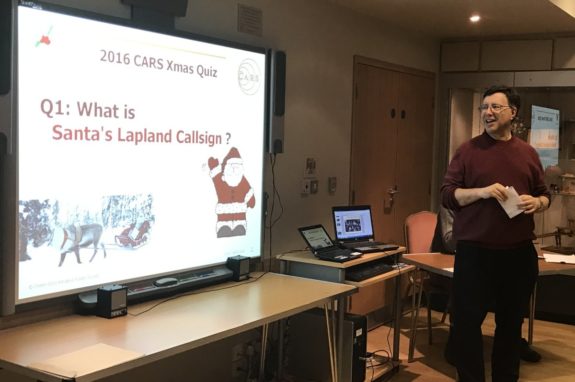 The Raffle, with some nice books, bottles of Christmas tipple, and various bits of tech. Well done to Essex YL Net host Dorothy M0LMR, for being first out of the hat for the Xmas raffle.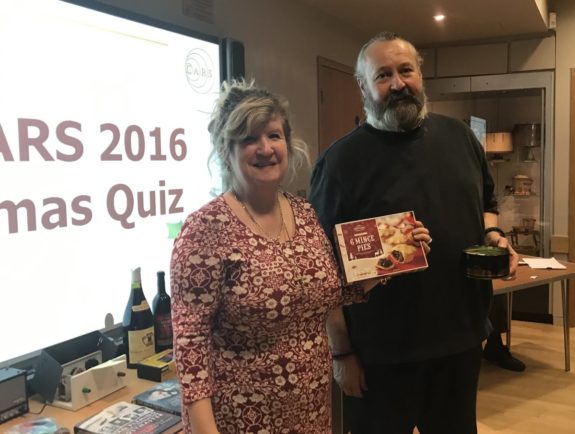 Finally, John G8DET showed the audience a photo from his loft, which showed an interesting photo of NASA astronauts, plus an Apollo LEM and lunar buggy – the picture has an interesting story. Anyone else ever read any of the Moon Hoax books such as Dark Moon, or One Small Step?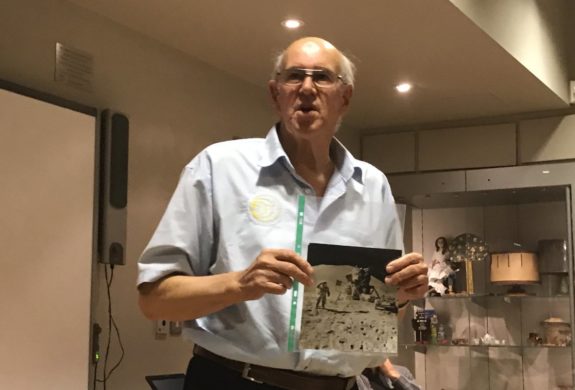 Thanks to the CARS team for a pleasant Christmas social.
Photo Gallery
Related Links
Involved with a club in Essex? We can help to promote your club's event to the amateur radio community. Send us your events news, and we'll help to promote your event to amateurs from across Essex and beyond. If your club's events aren't being featured, get in touch with Essex Ham, or find out more about how Essex Ham supports local clubs.