Announcing a new training initiative from the Chelmsford Amateur Radio Society: Foundation Practical Assessment
These are a new series of two 2-hour sessions that are designed for people looking to sit their Foundation exam. It allows them to complete the four standard Foundation practical exercises:
Station Build / Antenna Tuning
VHF radio contact
HF radio contact
Morse appreciation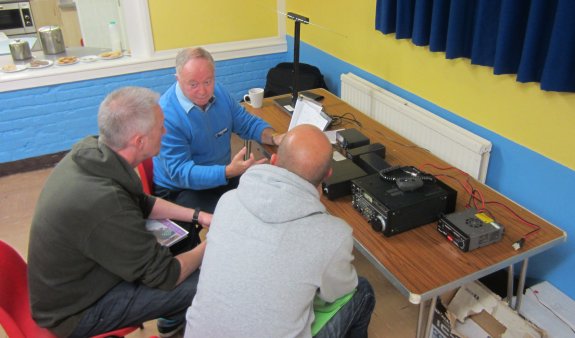 The first Foundation Practical session will be held at Danbury Village Hall on Thursday the 28th of January 2016.
These sessions allow newcomers to complete the practical part of the Foundation exam and have the RSGB Foundation Practical Assessment form signed off. They'll then be able to sit their Foundation exam at any club in the UK for the next 12 months.
These short Foundation Practical Assessment sessions are ideal for those who are not able to attend multiple courses on weekday evenings, or to give us their whole weekend. Classroom-based learning is not for everyone, and many prefer to study at home using an online training course (such as our Foundation Online course), using the Foundation Licence Now book, or with the help of other amateurs.
Session Details
Dates: Thursday 28th January & 4th February 2016
Time: 7pm-9pm
Venue: Danbury Village Hall, Main Road, Danbury, Essex CM3 4NQ
Cost: £10.00
CARS advise that pre-booking and payment is essential for this two evening course, as places are limited. For more, download the following PDF: CARS_Foundation-Practical-Workshop
CARS plans to hold further Foundation & Intermediate Practicals later in the year.
To book a place, contact Peter Davies M0PSD, the CARS Training Manager. Contact information and more details can be found on the CARS Training site
By running these new sessions, CARS is offering another way to get get newcomers into the hobby. CARS' popular traditional six-week training courses contimue of course, with the next one starting on Thursday the 14th of January 2016.
Related Links