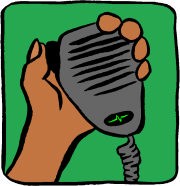 The Monday Night Net was launched in October 2011, by Pete M0PSX and Jim 2E0RMI to give a group of recent M6 Foundation licence holders someone to talk to.
It's now extended to be a regular get-together for newly-licensed hams as well as experienced amateur radio operators, and enables local hams to share information, ask for advice, and get to know new voices.
You can find the latest information about the Monday Night Net on www.EssexHam.net
When and Where?
The Essex Ham Net normally takes place on a Monday Evening, starting at 8pm, and running until around 10pm. The net takes place on the GB3DA Danbury 2m repeater
How it works
The Net is moderated by a 'Controller'. Normally, the Net is chaired by Pete M0PSX
The Net operates in a rotation. The Chair keeps a list of who's on frequency, and tries to give everyone a turn in rotation. We try to leave regular pauses to invite others to join. If you want to be added to the list, just get the controller's attention by calling "break" when there's a pause.
Remember, the GB3DA Danbury repeater has a timeout of 90 seconds, so please try to keep your turn within 90 seconds.
Updates on the Essex Ham Net:
Here is our Twitter feed, where you'll see latest messages about EssexHam and the Monday Night Net…
Tweets by @EssexHam
Previous Nets
When possible, the Net Controller publishes a summary of the night's activities. You can find a list of Monday Night Net Logs here: Essex Ham Net Logs
Chat to other Essex Hams
Net not running? Want to chat with other local hams? Post a message and get chatting in the Essex Ham Forum.
Related links