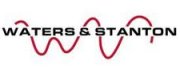 Today, Saturday the 14th of December 2013 was the Waters and Stanton Christmas Open Day. Here, you'll find some pictures from the day.
This year's festive event was, as ever, a popular affair – a great opportunity to meet up with other amateurs, socialise with the W & S staff, and pick up a bargain, thanks to the 10% in-store discount. As with many such events, it pays to get there early, with the store becoming pretty crowded by 11am, in time for a batch of fresh sausage rolls.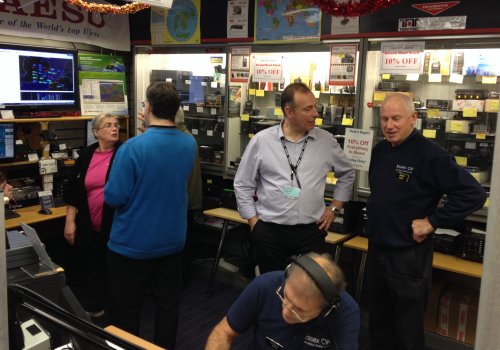 A rep from Yaesu was on-site demonstrating the new FT-DX1200 and FTM-400DE, and noise-reducers bhi were also in attendance. Kit from Apache Labs, Elecraft and FlexRadio Systems was also on display.
Andy G0IBN and Steve G4ZUL from the Essex CW Club split their time between manning the club's table and their CW station – Steve, pictured here, was taking advantage of the impressive demo kit to rack up a few contacts on 20 metres: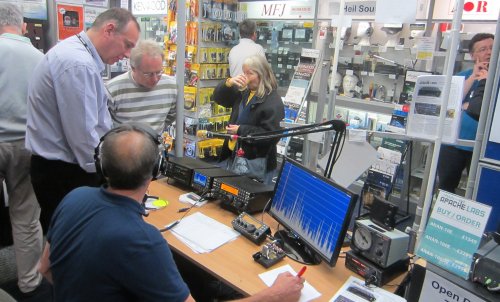 Behind The Scenes
Highlight of my day was the chance to step behind the magic curtain and to take a tour through the Waters & Stanton warehouse, to their radio kit museum. Thanks to Pete Waters for taking the time to show us around, and let us take a look at the impressive collection of radio heritage.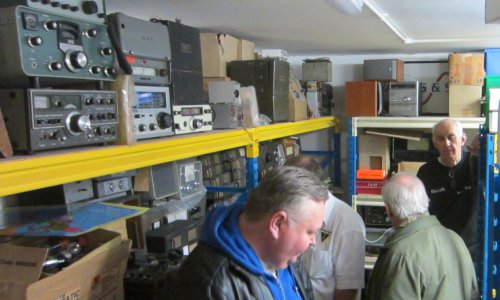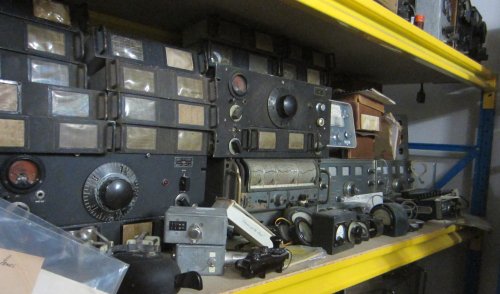 Balloons
Thanks also to Steve Smith, for the impromptu introduction to the world of High Altitude Ballooning – I've had a dabble with tracking HABs in recent months and it's very rewarding. Nice to pick up a few tips, and to watch Steve hook his enthusiastic audience into the joys of payloads, helium, fldigi and SpaceNear.us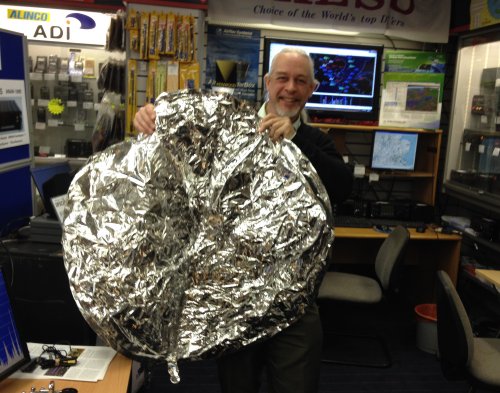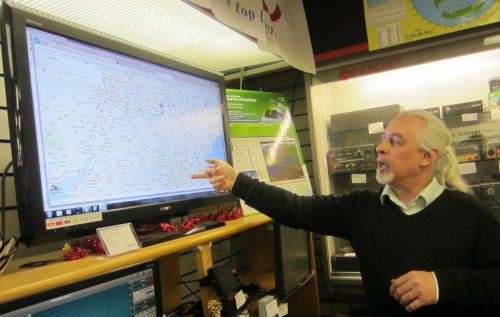 If you're interested in getting into tracking, take a look at our High Altitude Balloon Tracking page for a short video on the subject. If you fancy the idea of constructing a balloon payload, check out Steve's Project HAB site.
Familiar Faces
Five members of the Chelmsford Amateur Radio Society training team were present today: Clive, Murray, David, Myra and I, there to promote the upcoming Foundation and Intermediate courses for early next year . It was to catch up with a few of the club's recent exam successes, including Lee (who I hope will be joining on Monday's Net), and Ian 2E0EOM, who's now working for W&S. It was also good to catch up with members of the Thames ARG committee, out in force for today's event, and to see other members of CARS and the Essex Repeater Group.
Skills Workshop
Today also saw the launch of a new initiative from CARS… "Amateur Radio Skills" – This is a series of workshops due to start next month, offering a chance for amateurs, regardless of licence-level, to get together, share ideas, and help each other. We'll be looking at this more closely in the coming days – to find out more, please visit www.hamskills.co.uk and register your email address for updates.
More pictures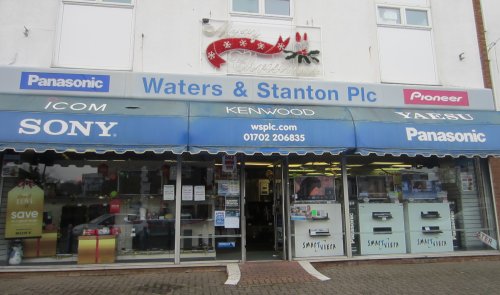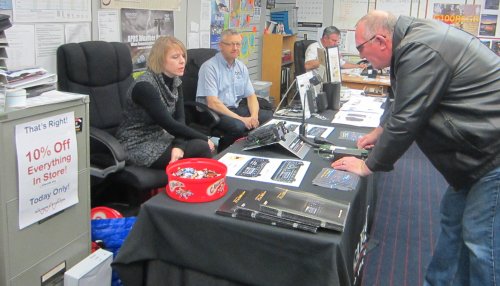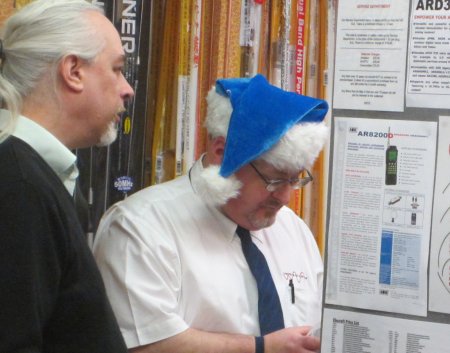 Thanks to the Pete, Jeff and the team for the hospitality, coffee, sausage rolls and the warm welcome.
Photo Gallery
Related content: