Today, Sunday the 28th of July 2013 was the get-together that is the "Waters and Stanton Open Day"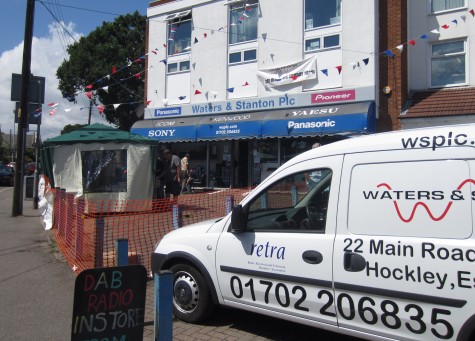 Local amateurs gathered at "the Emporium" from 10am for this year's event, which celebrates the 40th anniversary of Waters and Stanton.
Here is our short video montage of photos and video recorded at today's event:
As well as the presentations and lectures, there were plenty of free refreshments, and a number of suppliers in attendance, including Yaesu, Icom, Kenwood and InnovAntennas. Also there was the RSGB book stall and representatives from local groups including the Essex Repeater Group, the Chelmsford ARS training team, the Thames ARG team, and of course, Essex Ham.
Today's event also saw a presentation to the West Kent Amateur Radio Society – this year's Region 12 Club of the Year. Well done lads!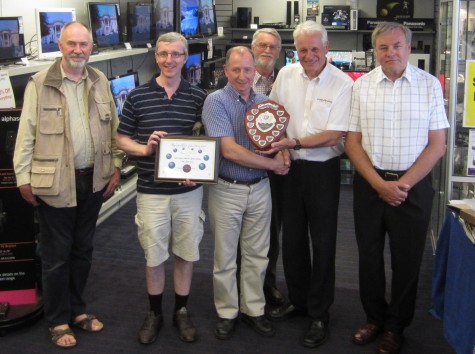 The Raffle was a huge success, with the five top prizes being a Kenwood HF base station, a Yaesu handheld, an Icon D-Star handheld, and a 2 metre InnovAntenna beam. Profits go to Great Ormond Street Hospital.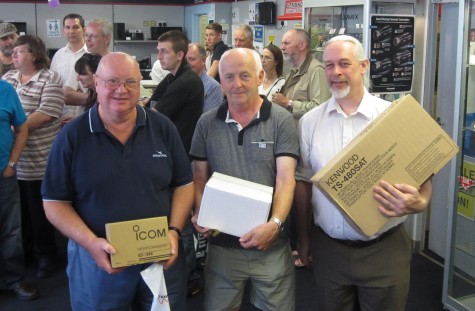 Here was the schedule of events for the day:
10:00 – Opening by Rob Mannion G3XFD – Editor Practical Wireless
11:00 –  "Digital & VHF DSTAR & Beyond" by Murray Niman G6JYB
11:30 – "My Years As Editor of PW", by Rob Mannion G3XFD
12:00 – Presentation of Regional Club Of The Year Trophy to West Kent ARS
12.30 -"The Future of Radio Licensing/Training", by Murray Niman G6JYB
13:00 – "My Antenna designs – Innovantennas" by Justin Johnson G0KSC
13:30 – "Elecraft" by Peter Waters G3OJV
14:30 – Charity Raffle Draw
Well done to Pete Waters and Jeff Stanton for 40 years of W & S in Hockley, and well done to all of the hardworking staff today.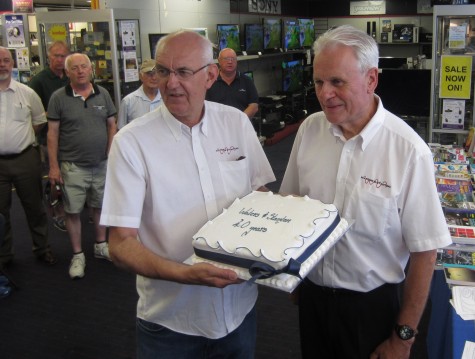 Waters & Stanton, Main Road, Hockley SS5 4QS – www.wsplc.com