Fancy trying your hand at Radio Direction Finding? Got a spare couple of hours on Sunday the 9th of November? Come and find out what it's all about.
Roy G4JAC will be hosting another one of the popular Essex Top Band Multi-Tx amateur radio direction finding (ARDF) events on the afternoon of Sunday the 9th of November.
There will be 10 transmitters placed around Pods Wood, near Tiptree – beginners should find 4 or 5, while the experts will be stretched to find all 10. Once you're at the startong point, you travel through the woods on foot using the special radio receiver to track down the beacons.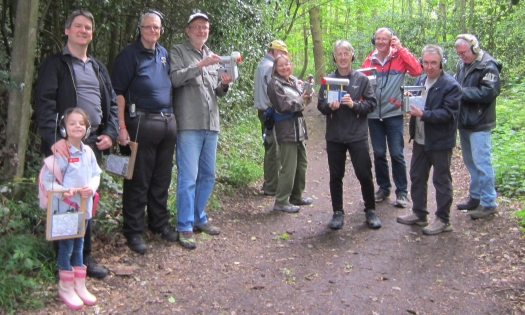 If you're coming along, please arrive at Pods Wood near Tiptree by 12:30 pm to receive any last minute instructions and so that receiver non-use can be monitored while transmitters are checked prior to the official start time of 1:00pm.
After the event results, there's a beer and food get-together at The Cricketers, Fordham Heath, CO3 9TG
Further details can be found at http://www.forjac.co.uk/df/14/o91114/o91114a.html
Related Links