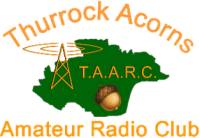 Members of the Thurrock Acorns Amateur Radio Club (TAARC) gathered on the 19th of May for the monthly club meeting at their HQ in Grays.
During the evening, members listened to a presentation given by fellow amateur, John Regnault G4SWX as he described how you can run a remotely operated amateur radio station. He then demonstrated how he could activate his station located in Suffolk.
He explained the reason that he had got involved in this area of the hobby, was that he lived in Suffolk in an area where he could not have a full station at his home and therefore had to look at alternatives. The use of a remote station solved his problem.
Following the presentation there was an informal evening where club members discussed the clubs future activities.
The picture shows John Regnault addressing some of the club members. On the table is the equipment necessary to connect to his remote station: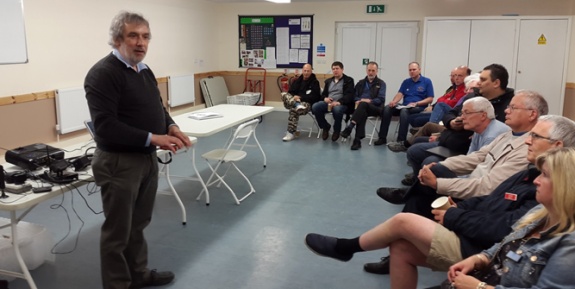 The next TAARC club meeting is entitled: "THE OSCILLOSCOPE and how to use it" by Steve G4HXY – It's on Tuesday the 16th of June 2015 in Grays.
For more information on TAARC, go to www.taarc.co.uk
Thanks to the team at Thurrock Acorns for submitting this story.
Want to promote your club's activities on Essex Ham? Get in touch
Related Links