This weekend sees Essex Ham involved with two events promoting amateur radio, both in the Southend area.
Saturday 30 May: Southend Raspberry Jam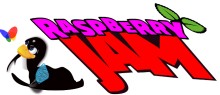 Got an interest in the Raspberry Pi, Linux or Ardunios? Southend's Raspberry Jam on Saturday could be for you.
This will be the sixth Raspberry Jam event hosted by SOSLUG (the Southend-on-Sea Linux User Group), and all are welcome to attend. At the Jam, you'll find a variety of talks, show and tell demonstrations, workshops, 3D printing, a hackathon, details on the AstroPi, flashing LEDs and lots more. This is a great event for all the family and idea for helping encourage youngsters to get involved with science and technology.
As with the previous two Raspberry Jams, Essex Ham will be there to promote the amateur radio hobby, and we're be close to Charlie M0PZT's Ham Goodies stand (if you're after any bits and bobs). On the Essex Ham stand, expect to see some musical fruit, Nick 2E0DVX's famous "Your message in Morse" demo, information on working the ISS, and a few other demos.
If you're interested in coming down to the Raspberry Jam workshops and talks, you'll need to get yourself a free electronic ticket here: Southend Raspberry Jam Tickets
Please encourage kids / family members along, as this is a great event to help stimulate young minds.
Location: Tickfield Centre, Tickfield Avenue, Southend-on-Sea SS2 6LL (Close to Prittlewell Station)
Time: 10am to 5pm
Entrance: Free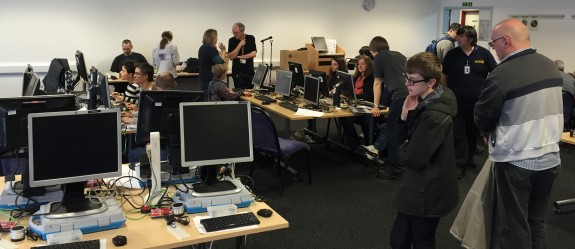 Sunday 31 May: Shoebury East Beach Field Day
Those who've been to a Shoebury East Beach or a Galleywood Common get-together will know what to expect – a mix of radio operating, help-and-advice, chat, and the change to try something new. For this particular event, we have a few exciting additions. Here's what to expect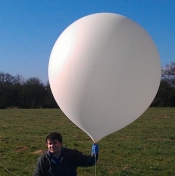 Chris Stubbs M6EDF is planning to release and track a High Altitude Balloon. If you've not attended a launch, come along and find out more about the process and wish our balloon on its way
Steve M0SHQ is hoping to make contact with the SO-50 satellite when it comes into range at around 11:30 – A great opportunity to find out about working the amateur radio satellites
Drones – A couple of drone pilots will hopefully be along to show off their flying hardware – again, great for anyone keen on getting into this craze
HF and VHF stations – Come along and try to work the world, help us set up the stations, try antennas, and perhaps make that distant contact. Foundation licence holders and those looking to send greetings messages are especially welcomed.
VIDEO: Essex Hams at Shoebury East Beach – May 2015
We hope be setting up between 10 and 11am on Sunday (weather permitting), so come along and be part of the fun!
Keep an eye on Twitter for updates. Details & map: Amateur Radio at Shoebury East Beach