The monthly meeting of the Thurrock Acorns Amateur Radio Club for April 2015 was on the subject took at look at the often tricky topic of how to get computers and amateur radio to co-exist.
The club night in Grays saw a few new faces – including Essex Ham members Dorothy 2E0NCE and Richard M0CLZ from Basildon, Nathan M3ILB travelling from Chelmsford, plus Steve G4HXY (one of the chaps awarded a certificate at the previous day's Skills Night.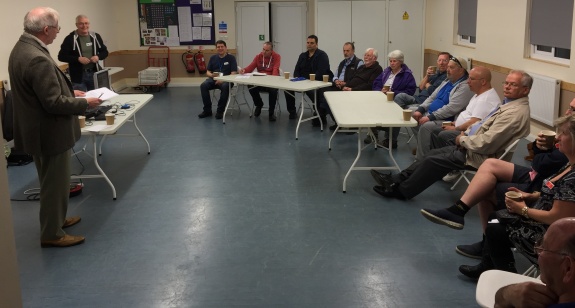 After a few club announcements by TAARC Chairman Nick G4HCK, the floor was handed over to Peter M6RFW, who explained the basics of how to connect a PC to an amateur radio rig (in this case, a Yaesu FT817), before moving on to setting up and using SSTV.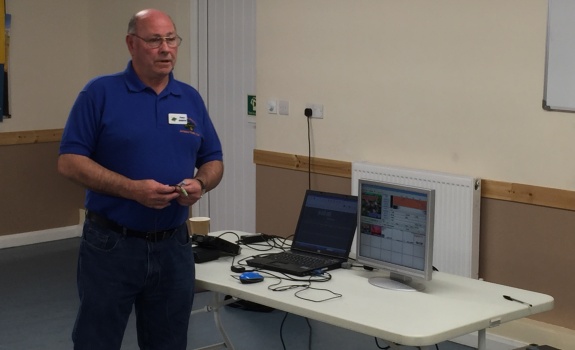 After going through how SSTV works, Peter answered a number of questions from the floor about how to set up MMSSTV, before moving on to discussing the JT65 data mode. Although possibly not the most exciting mode, as the contacts mostly involve pressing a button to replay a short piece of text every two minutes, JT65 has the potential to get around the world on very low power. Peter stressed the importance of making sure the computer's clock is bang-on, otherwise modes such as JT65 and WSPR won't work.
Next, the floor was handed over to Pete M0PSX, who had brought along four devices to show some of the other things that are possible using laptops and tablets. Pete introduced four applications briefly: PSK31 on HRD, SDR#, Logger32 and Tablog. Rather than a detailed explanation of them all, Pete summarised the basics, and then was on hand to offer personal demonstrations to the club;s members.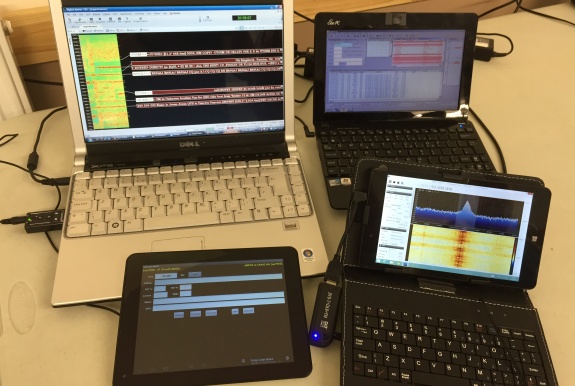 Handy Links
For anyone interested in trying out any of the software mentioned by the two Peters, here are some software links:
The following links might also be handy:
Thanks to Thurrock Acorns for a great night – You can find more details on the club at www.taarc.co.uk
More Photos
Ricky M6DII took a great series of photos from the night, which you can find here: Ricky's Photography – Acorns Club Night – Here are three from Ricky's collection: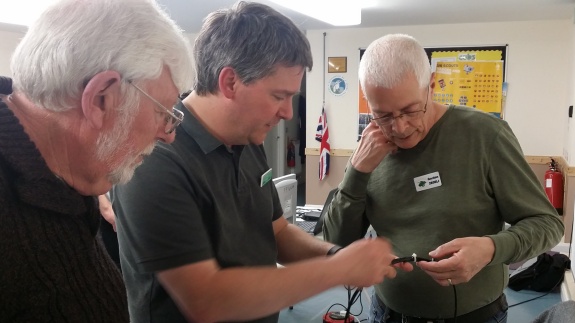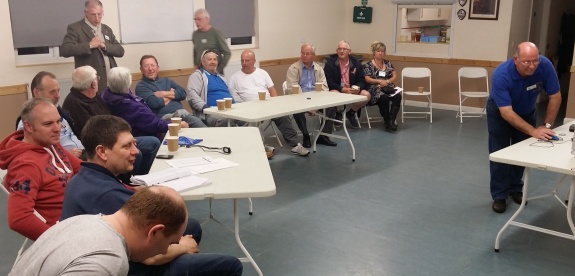 Related Links