A reminder that this coming Saturday is St George's Day, and to celebrate England's national day, a group of patriotic Essex Hams will be operating all day with the callsign GB1STG from Galleywood Common.
The aim is to be set up and on-the-air from 10am until at least 6pm, and all are welcome.
At the time of writing, the weather is not looking ideal, so rather than siting ourselves at the normal Common car park, the current plan is to operate on the ground adjacent to the Horse and Groom Pub just across the way from the Galleywood Common car park – it's the location used for the Galleywood Gatherings.
Location: Close to Horse & Groom Pub, The Common, Galleywood CM2 8PJ (Map)

Time: 10am to 6pm, Saturday 23rd April 2016
Charlie M0PZT has been running the event since 2014, and it's proved to be a very popular outing – it's ideal for newcomers to the hobby keen to get their first taste of a special event station, setting up an HF or VHF station in the field, or just soaking up the /P atmosphere.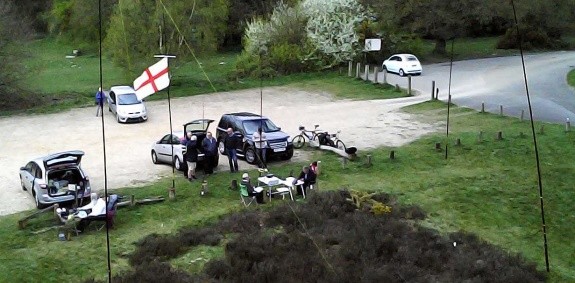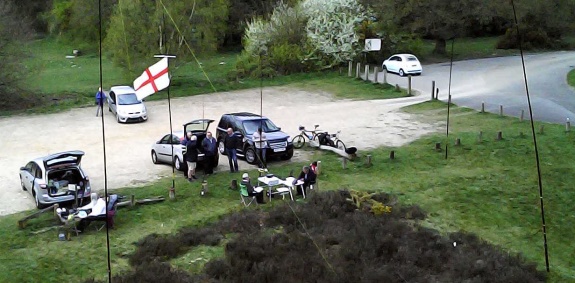 Several stations will be operating, so there'll be something for everyone – and of course, a handy pub.
An ISS Tim Peake contact is set to take place in the afternoon, so we'll be taking the opportunity to take a listen.
On the day, expect live updates via Facebook and Twitter, but ideally, come down and play radio!
For more on the event, go to GB1STG at m0pzt.com
Related Links