Sunday the 17th of May 2015 was a gorgeous day in Essex, and so was a great excuse to go out and play radio. As usual, the semi-impromptu event was organised via Facebook and Twitter (a good excuse to follow us!), and it was a great day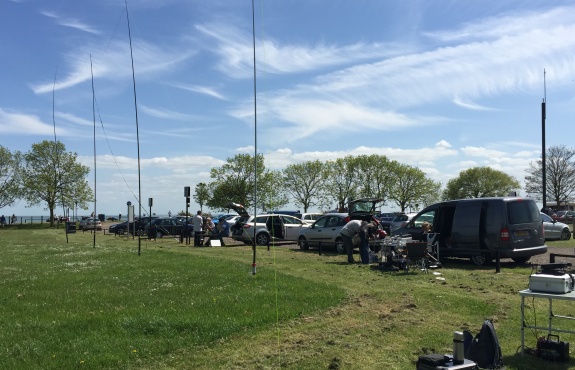 Lots of locals in attendance, including Peter G0DZB travelling down from Colchester, Roland M0BDB coming down straight from an Essex RAYNET event, and Trevor M5AKA making a 180 mile trip from Dorset (although not just for us, we suspect).
VIDEO: Essex Hams at Shoebury East Beach – May 2015
As usual, a good mix of activities on the go – some playing radio, some chatting, some writing the last part of trilogies, and some learning.
Great to see Laura (one of the current candidates on the SEARS Foundation course) making and tuning her first dipole under the guidance of SEARS training lead Steve 2E0UEH – Steve recently attended the RSGB's Train the Trainers course, which extolled the virtues of hands-on interactive training (it's all about the VARK) and what better way to teach than by doing not saying.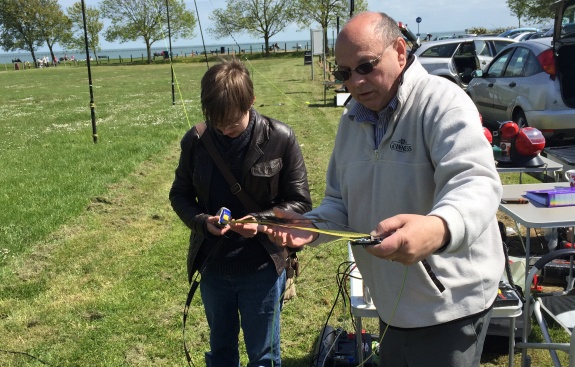 Bands were in 'meh' shape, but Steve 2E0UEH and Peter G0DZB were busy on HF. Charlie was working on some new /P antenna development, and Rob 2E0LMX was keeping 2m warm.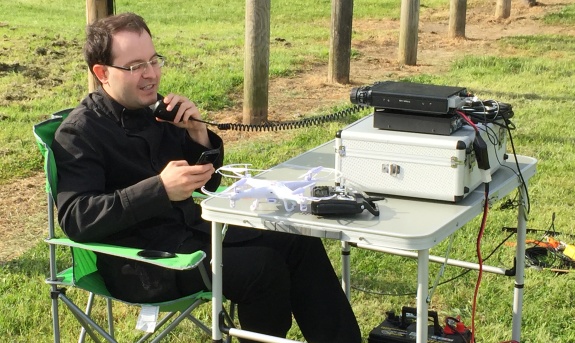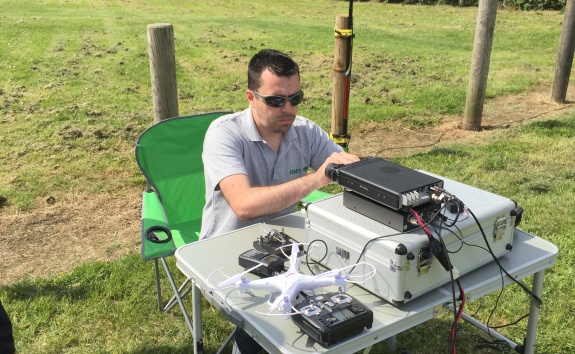 In an unexpected crossover, we were joined by Andy and Derek from SOSLUG (the Southend On Sea Linux User Group). Essex Ham is normally their guest at the Raspberry Jam in Southend, but they joined us for a day of radio to see what we get up to.
The next Raspberry Jam takes place on Saturday the 30th of May in Southend – It's a free event covering Linux, Raspberry Pi and Arduino projects, programming, lots of cool tech stuff, and of course, amateur radio. Find out more and get your free ticket here: Southend Raspberry Jam #6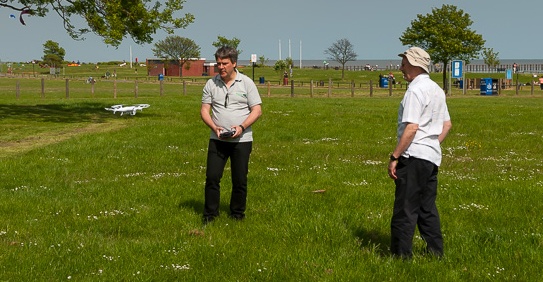 The Essex Ham quadcopter was deployed very briefly, but the strong wind hampered her flying abilities – we did managed to extract the following stills from the footage though…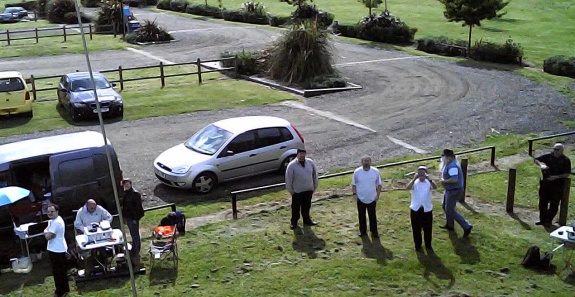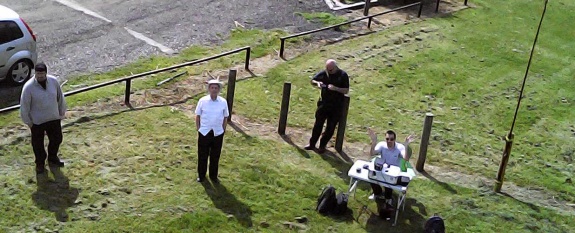 Thanks very much to those who came along to play radio, chat, and try something new… that's what it's all about.
Date for the next one – Sunday the 31st of May… details to follow…