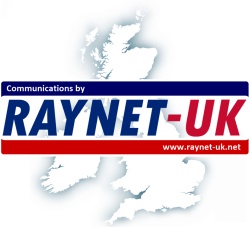 If you're new to amateur radio, you may not be familiar with "RAYNET", so here's a short introduction:
RAYNET is a voluntary organisation established to provide emergency communication and assistance to local communities when the need arises.
RAYNET volunteers are usually licensed amateur radio operators who use their radio skills to set up radio equipment and send messages without the need to rely on mobile phones, the Internet or mains power
Although many assume that RAYNET is all about "preparing for the worst", RAYNET groups across the UK help by providing services to local organisations and charities, often active at local events such as fun runs, marathons and other charity fund-raisers, often providing a comms service that event organisers can't cover with mobile phones.
Why get involved with RAYNET?
If you have an amateur radio licence, why not consider putting your skills to good use and becoming a member of your local RAYNET group? In return for your time, you'll become part of a group of like-minded amateurs, gain a lot of experience of using your radio skills "in the field", and be helping local community groups. You'll also have the opportunity to learn more about emergency comms and benefit from access to useful information about how to be better prepared.
The UK is divided into several RAYNET regions, and here in Essex, the team from Essex RAYNET is made up of local amateur radio volunteers working together as a team to help with providing communications.
RAYNET in Essex?
The group covering the county of Essex, is Essex RAYNET. They are always on the lookout for keen volunteers to help out at its various fields events, and to be part of the team for situations where RAYNET is called out to support the community with emergency comms. At the time of writing, there is a membership fee of £20 for two years (or pro-rata adjustment).
Want to know more?
Steve James from Essex RAYNET was interviewed by "Signals". Essex Ham even gets a mention. Have a listen here:
Full details at
www.essexraynet.co.uk