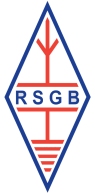 The December 2015 edition of RadCom, the RSGB's monthly magazine, is due to be delivered in the next couple of days. As usual, we take a look to see which Essex amateur radio activities feature in the magazine.
If you want to get a sneak peek before RadCom's printed version arrives, a PDF of the news section and the Around Your Region section is available on our site – See: RSGB Around Your Region PDFs.
In the main news section of the next Radcom: Annual construction competition results, YOTA month, the Bath distance learning course, and an update on RSGB Inspire..
It also looks like the December issue includes a car sticker, to help you raise awareness of the hobby.
Around Your Region:
Here's a quick look at what gets a mention in December's 2015 "Around Your Region":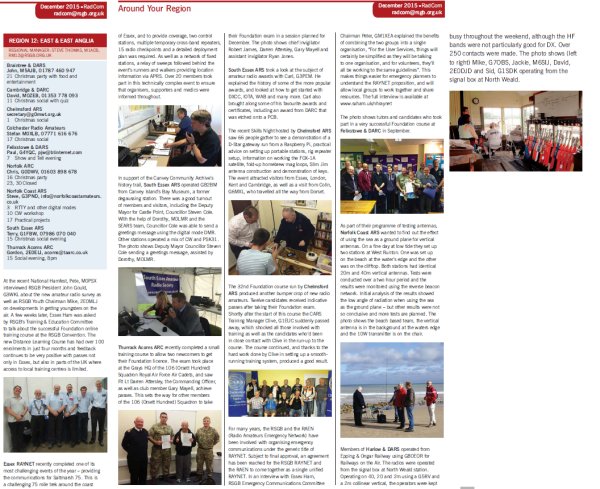 Essex Ham – Essex Ham interviews at National Hamfest and speaks at the RSGB Convention. Distance-learning Foundation Online course, and RAYNET interview
Chelmsford ARS – October Skills Night & Foundation training results
Essex RAYNET – Saltmarsh 75
South Essex ARS – Bay Museum with a guest message from the local Deputy Major, plus club talk by Carl G3PEM
Thurrock Acorns ARC – Recent foundation success
Harlow & district ARS – Epping & Ongar Railways event for Railways On The Air
If you want to read the articles in full, without having to wait for your copy of RadCom to pop through your letterbox, take a look in the Essex Ham RadCom Club Newsletters section for a PDF version of the 'Around Your Region' section.
Involved with a club in Essex? We'd like to see even more of the local clubs appearing in Radcom. Send in your articles to Radcom, and whilst you're at, send us a copy too, so we can promote what you do!
Handy Links