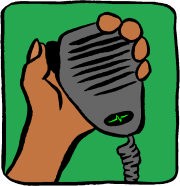 Thanks very much to everyone who took the time to join the informal newbie gathering on GB3DA last night.
Start time was 8pm, and we wrapped up at around 10:50pm – A total of 17 people joined the net at some point in the evening, which is the largest net I've been in. Here's the roll call of the logged net voices from last night:
2E0PSL – Pete in Southend
M6BDL – Ben from Bicknacre
M6PSK – Sarah from Southend
M6TET – Tony from Kent
M6KEB – Mike, mobile between Southend and Canvey
G7KSQ – Stuart from Bicknacre
M0MYR – Myra, mobile near Canvey
G3SVI – David, mobile near Canvey
M6HPY – Paul from Rochford
M0FZW – Norman, mobile on Canvey
2E0KFM – Andy in a van
M6BCK – Tom from Tiptree
G1KPS – Brian from Canvey
2E0EFX – Brian from Harlow
M6RFW – Peter from Stanford Le Hope
2E0RMI – Jim in Chelmsford
2E0EKF – Selim from Chigwell
The get-together was an attempt at helping get some of the more recently licensed operators to get on air and discuss their experiences – topics included: creating a QRZ page, using eQSL, the basics of WSPR and PSK31, HF antennas, and next steps in the hobby,. Also discussed, a QS) with Ben, one of the youngest operators on-air, plus some feedback on JOTA activities at the weekend.
eQSL cards have been sent to all contributors.
If anyone has any suggestions for topics for the next informal "newbie net" – please add a comment below.
73s for now…
More Information