Saturday the 23rd of July 2016 was the first National Ham Radio BBQ, organised by Waters & Stanton in Hockley.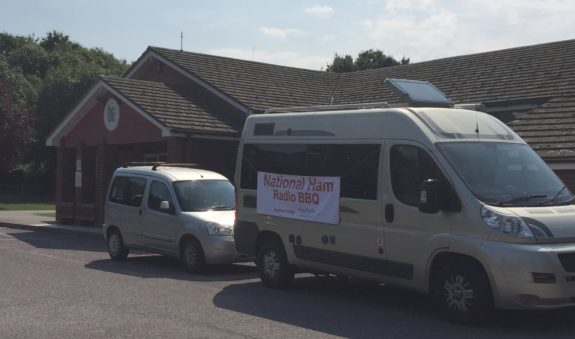 The event started at 11:30am, with an afternoon BBQ, and live Jazz music into the evening. As well as an outside BBQ area (with great burgers and hotdogs), there were two main halls for the event.
Reps from Yaesu, Icom, Kenwood and other retailers were onsite.
The Thames Amateur Radio Group (TARG) had been asked by W&S to operate several stations at the event, and made use of an Icom 7300 as well as a Flex Radio 6300.
Here's the published running order for the day.
11.30am – Doors Open. Flea market, tea, coffee, soft drinks and nibbles
1.30pm – BBQ begins. Raffle tickets on sale
3pm – Ladies cream tea. Ice cream van arrives
4pm – Bar opens
5pm – Jazz Starts Set 1
6.15pm Bar Music Raffle
6.45pm Jazz 2nd Set
8pm Music Ends. Bar Open for Remaining Evening.
Address: Hockley Community Centre, Hockley, Essex SS5 4XD
Event Flyer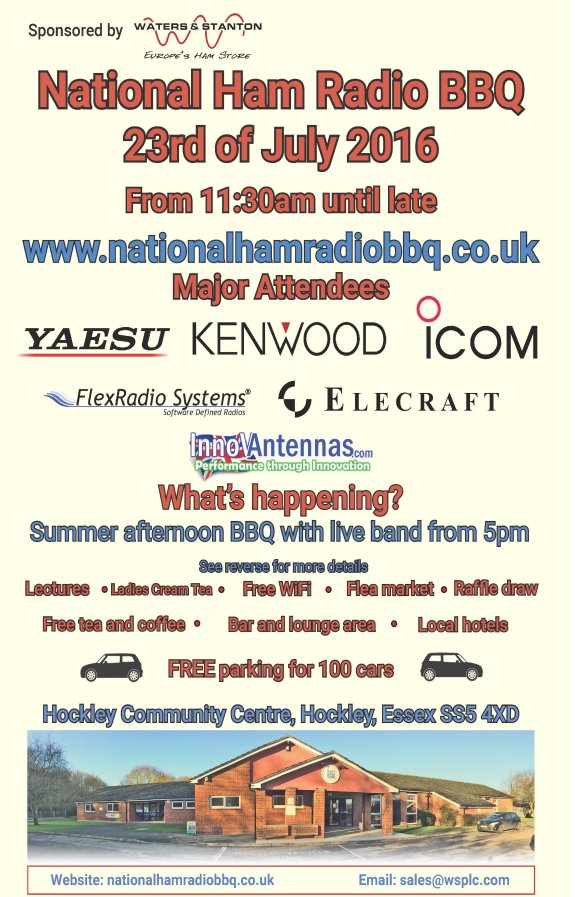 Jazz (5pm to 8pm) – Here's the text supplied by W&S before the event: The famous GC Jazz Club created by drummer Graeme Culham, visits Hockley for a one off event. Popular Jazz numbers played in relaxed surroundings by some of the UK's best professional musicians. Relax over a drink in the bar and experience the atmosphere of a real Jazz Club.
Related Links
More information on the event: www.nationalhamradiobbq.co.uk