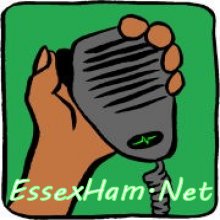 Our Monday Night Net launched back in 2011 and is still going strong. Everyone's welcome to join, especially those who've recently got their licence and are looking for help with getting started in the hobby.
If you're new to our Monday Night Net, you can find more information here: Monday Night Net
The Essex Ham Monday Night Net for the 28th of August 2017 started at 8pm local time on GB3DA, the 2m repeater located at Danbury, near Chelmsford. Here's a quick summary of who joined this week's net, and what was discussed…
Net Attendees
Here's the attendance list for this week's net:
Pete M0PSX, Southend-on-Sea (in the chair)
Kevin G0PEK, Kent
Rachel G6AMY, Grays
Gordon M0WJL, Grays
Dorothy M0LMR, Basildon (Only 99% perfect, as she doesn't like Jelly Babies…)
Brian 2E0WHB, Chelmsford
Keith M0KNG, Billericay
William G8CYK, Baddow
David M1ECC, Basildon
John G3ZJZ, Hockley
James M6VYL, Kent
Chris G7DSU/P, Sittingbourne (from the MARTS field event)
Nick M0NFE, Southend-on-Sea (Happy Birthday, OM)
Richard G7OED, Basildon
Gordon 2E0IRX, Witham
Steve G8UDD, Chelmsford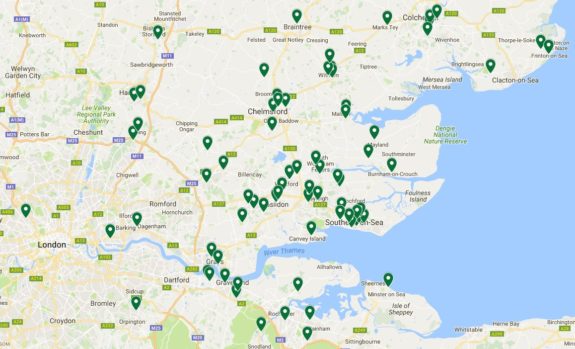 Topics for the evening, as follows:
In tonight's net, here's what was discussed:
Tributes to David G3SVI, who sadly passed away last week. Many will have met David at CARS or SEARS over the years, where he was an active helper on training, CW, promoting the hobby and making the teas, together with Myra M0MYR.
Should clubs that run social meetings, switch from museums and village halls, to pubs? Cheaper to hire, more social and allows for better networking
Just how to we help newcomers who've joined the hobby and need help. Some good ideas kicked around – including better cooperation, more get-togethers, and asking M6s what help they need
Are clubs doing enough to help newcomers
What does today's amateur need from a club? More on-air activity, demonstrations, talks, or just a venue to chat?
Should clubs that only meet once a month, meet a tad more frequently
Howe about using the radio on the way to and from a club meeting?
Should be slacken off on the rigidity of scripted QSOs at Foundation
Antenna tuning – SWR. Is this well enough explained at Foundation?
There is life on 70cms
Discussion of the previous week's TAARC field event at Mucking
Fridges -how come there's never enough room
Radio Caroline – When will it start transmitting on AM
How to "beat the pileup"
Cats will collars on
Getting a Full licence today – seems to be a lot harder than back in the RAE days
A busy net (for a Bank Holiday Monday) – we wrapped up at 11:01pm.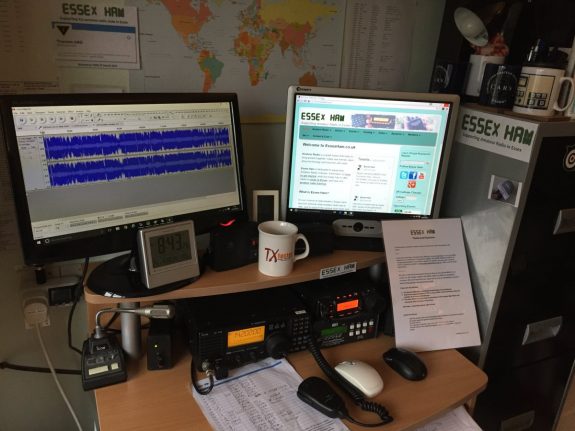 Got a comment about this week's Monday Night Net? Please add it below.
Thanks & Disclaimer
Essex Ham would like to thank the Essex Repeater Group for allowing us to use the GB3DA for our weekly net. This repeater, together with GB3ER, GB3DB and GB7ZP are managed by volunteers. ERG would appreciate your support which can be by membership or donation, online at www.essexrepeatergroup.org.uk.
Please note that the Monday Night Net is recorded for the protection of our participants. Audio from repeaters around the UK, including GB3DA, may be streamed online and via web SDRs.
The views and opinions expressed by participants of the Monday Night Net do not necessarily reflect the views of Essex Ham.

Monday Night Net – Related links
#SBBT