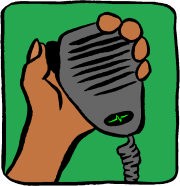 Details of the Monday Night Net on Monday the 17th of June 2013.
Tonight's Net is on the 70cm repeater GB3ER, as we have been asked by the Essex Repeater Group not to use the net's normal home GB3DA.
The net started at 8:05pm on GB3ER. Details on how to get to GB3ER:
Output Frequency: 433.075MHz
Input Frequency: 434.675MHz
CTCSS Tone: 110.9Hz
Live Chat: The chatroom is running again tonight. Go to www.essexham.co.uk/chat – Just put in your callsign to get in – no password needed
Here's the attendance list for this week's net:
Pete M0PSX in Southend, in the chair
Steve M6UEH
M6CXS Peter on Canvey
Jim 2E0RMI in Chelmsford
Belinda M6JNX
Rob 2E0KCP in Maldon
Tom 2E0TNC square-wheeled in Danbury
Bob G4MDB in Chelmsford
Neil G0RNU
We wrapped at 2145 – Thanks everyone
Topics for the evening as follows:
Homework: Domestic cone-shaped objects (coffee filters, lampshades, icing bags, umbrellas, pencil tips and candle-snuffers)
GOTA – Gardens on the Air, anyone?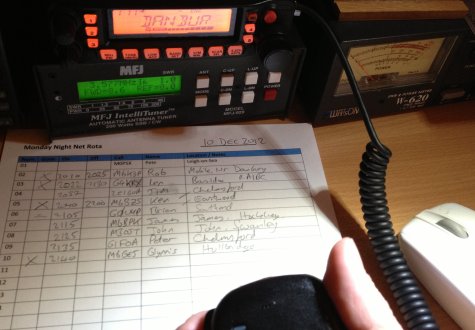 Handy Links
Please show your support for GB3DA and GB3ER by joining the Essex Repeater Group, or making a donation.
Got a comment about this week's Monday Night Net? Please add it below.