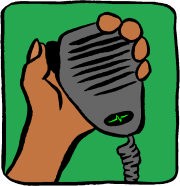 The Essex Ham Monday Night Net for 07 July 2014 started at 8:00pm local time on GB3DA, the 2m repeater located at Danbury, near Chelmsford.
Live Chat: The chatroom is running as usual. Go to www.essexham.co.uk/chat to get chatting – Our chat software requires you to create a free Essex Ham account.
Here's the attendance list for this week's net:
Pete M0PSX , Southend – In the chair
Tony 2E0THT, Mayland
Terry G3VFC, Kent
Phil M0IMA, Kent
Joel G0URK, Chelmsford
James 2E1GUA , Chelmsford
Charlie M0PZT, Chelmsford
David G3SVI, Southend – popping up with the good news about a recent Intermediate pass (see below)
Steve M6AEE, Maldon – enjoying his 10 watts!
Topics for the evening as follows:
Balloon launch last Tuesday
Tour de France hits Chelmsford
Parrot repeaters
Congrats to Jim M6BPK who's received an indicative pass for his Intermediate exam – well done from all at Essex Ham
"Taping things" – No tape these days, but we still refer to taping things
Brand names that have fallen into common parlance: Hoover, Tannoy, Sellotape, Pritt sticks, Zeroxing and Googling
Reverse Beacon Network – A controversial topic in our chatroom
Odd foods – Marmite Chocolate, Mint & coconut coffee, MInt Choc Pringles, strawberries and balsamic vinegar – oh, and deep-fried strawberries.
All change at the Dartford crossing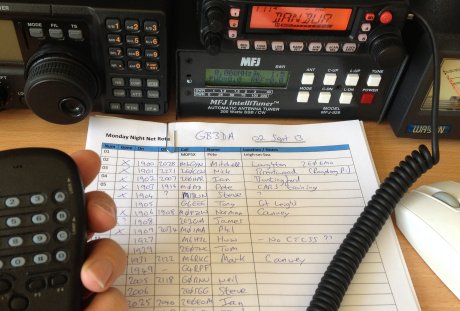 We wrapped up at 22:20 – A rather random net, but a fun one – thanks everyone.
Handy Links
Got a comment about this week's Monday Night Net? Please add it below.
Essex Ham would like to thank the Essex Repeater Group for allowing us to use the GB3DA repeater for our weekly net. This repeater, together with GB3ER, GB3DB and GB7ZP are managed by volunteers, and if you wish to support the ERG, you can make a donation online, or become a member, at www.essexrepeatergroup.org.uk – ERG is a not-for-profit organisation.
Please note that the views and opinions expressed by participants of the Monday Night Net do not necessarily reflect the views of Essex Ham or the net controller.