Today, Sunday the 6th of July 2014, saw another get-together of a group of Essex Hams keen to get out and play radio at Galleywood Common.
As with other similar events – this was an impromptu gathering arranged the day before over Twitter, and confirmed on the morning after checking the day's weather predictions.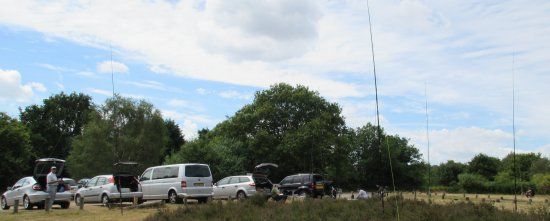 Although the day had a rainy start, by midday when people started arriving, the rain had stopped and we had some good portions of sun throughout the afternoon.
Five stations were active – Mark M6RKC working HF, Charlie M0PZT working 2m, Ricky on 40m HF, Peter G0DZB working 40m from his impressive 42 metre loop, and Paul G1IJE on 4m.
The role call for the day was Ricky M6DII, Charlie M0PZT, James 2E1GUA, Dave G4UVJ, Mark M6RKC, Pete M0PSX, Peter G0DZB, Graham G7JYD, Paul G4IJE, Jim 2E0RMI and Anne. We heard from a few others unable to make it, preferring to stay at home with a Pimms watching the Wimbledon final.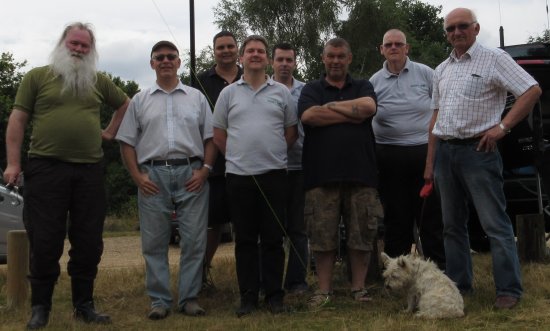 Due to activities at the neighbouring Galleywood Heritage Centre, quite a few people were at the Common today, with many wandering over to see why there were so many fishing poles pointing skyward. The best visit of the day was from a young lady called Amber, who was so keen, she passed a guest message to the Harlow club who were operating today from the Matching Green Classic & Sports Car Show. Amber's got a great voice for radio and will hopefully be going along to her local club CARS for the upcoming Foundation licence to get started in the hobby.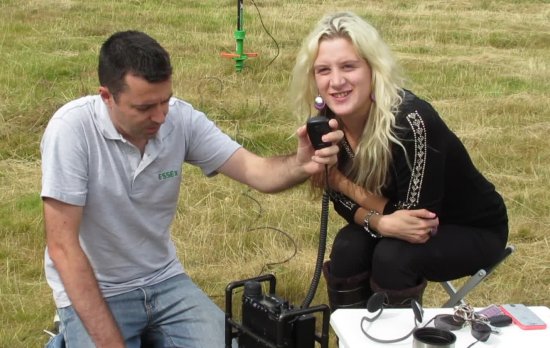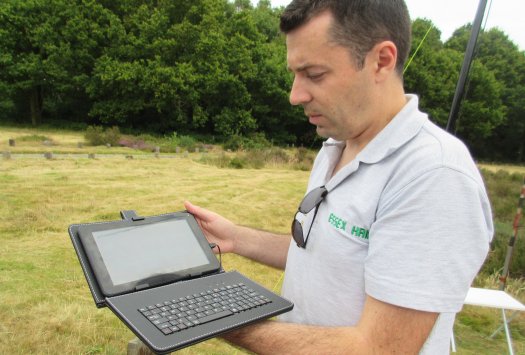 A great day of radio out on Galleywood Common – and a great chance to catch up, try out new portable equipment, get some wire up in the air and get on-air.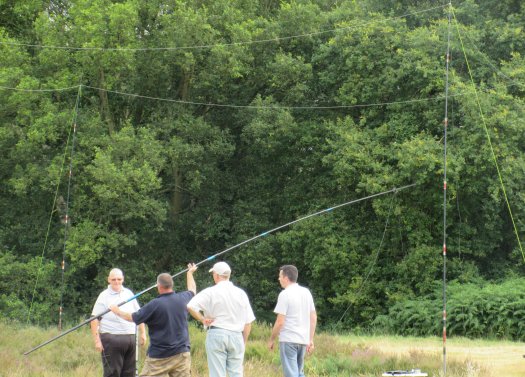 Other gatherings are planned for the coming weeks, weather permitting, so keep an eye on the Essex Ham Twitter feed for news of future weekend events in the centre of Essex.
Related Links
Photo Gallery