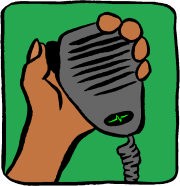 Monday Night net in effect on GB3DA as I type, starting at 2000BST this evening.
Here's the attendance list, so far this evening:
M0PSX – Pete in Southend-on-Sea
2E0NGY – Mike on Canvey Island (the ham formerly known as M6KEB)
M6BCK – Tom in Tiptree
2E0RMI – Jim in Chelmsford
G0RNU – Neil in Tilbury
Discussion topics so far:
Intermediate courses, and progress so far
Using a mains inverter to power a laptop from a car battery
CARS club night – Titanic event this week
The busy events calendar this year – See our Events Diary for a list
Becoming a pilot
We wrapped up at 2130 local time…
If you've not joined a Monday Night net in the past – we try to run these each Monday on GB3DA, the Danbury repeater, normally from 8pm. You can find out when nets are on by following the EssexHam Twitter feed, or signing up to our email newsletter.
73s for now…
More Information