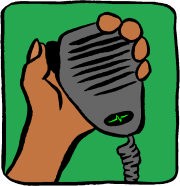 We had a go at a net this evening, but not a lot of joy. No-one appeared until around 20:25, we only had three attendees, and wrapped up at 20:50 after some repeater interference.
Here's the attendance list:
M0PSX – Pete in Southend-on-Sea
2E0RMI – Jim in Chelmsford
G0RNU – Neil in Tilbury
G4MDB – Bob, Chelmsford
If you've not joined a Monday Night net in the past – we try to run these each Monday on GB3DA, the Danbury repeater, normally from 8pm. You can find out when nets are on by following the EssexHam Twitter feed, or signing up to our email newsletter.
We'll try to have another go next Monday, but with a low attendance, it might be a case of taking a break from the Monday net and restarting when the demand is higher, and the evening TV is less exciting.
73s for now…
More Information