CARS, the Chelmsford Amateur Radio Society, is operating from the Oaklands House Museum in Chelmsford today, Saturday 14th April 2012.
Despite a troublesome start with serious HF problems due to local RF noise from the museum's air conditioning plant, the CARS team was able to get an HF rig working nicely, racking up several contacts using the callsign of GB100MWT.
As of 1200GMT, CARS is operating on 40 metres, 7.183MHz with callsign GB100MWT. The day's operation is a special event station from Chelmsford, the home of wireless, to commemorate the 100th anniversary of the fateful voyage of the RMS Titanic.
Here's a picture of the amateur radio setup at Oaklands House: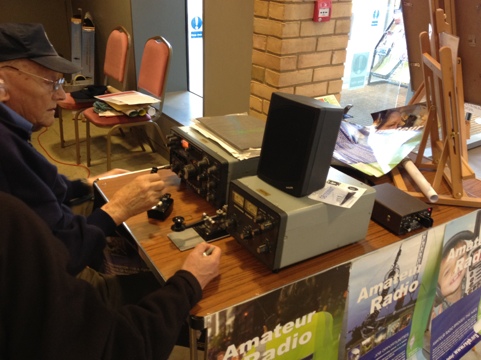 Oaklands House was built in the 1860 for Frederick Wells, a director of the Chelmsford Brewery. It now houses a collection of exhibits, including some items relating to wireless transmission from Chelmsford.
For a full report on the day's operation, plus other Titanic activities this weekend, go to www.g0mwt.org.uk