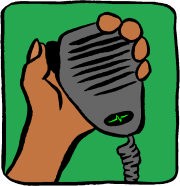 Monday the 15th of October 2012 saw a get-together on DA, aimed at the new M6 licence-holders, but welcome to all. Lots of people, and lots to talk about. Here's a summary:
The mammoth attendance list for this evening was as follows:
M0PSX – Pete in Leigh-on-Sea, in the chair
M6LOS – John in Eastwood
M6BZS – Ken in Eastwood
G1KPS – Brian on Canvey
2E1GUA – James in Chelmsford
2E0TNC – Tom in Tiptree (loving qrz.com and eqsl.cc)
G0UKP – Brian in Southend
M6BZW – Fred in Maldon
M6TTR – Santina in Chelmsford
G1FOA/A (Very stratchy, and not a fan of hearing folk add an 's' to the end of the 73 sign-off)
2E0GVX – Bill in Chelmsford (with a flat battery)
M6BPK – James in Hockley (Happy Birthday for yesterday!)
M6GEJ – Glynnis in Hockley (standing on one leg, for some reason)
G0BDY – Gary in Brentwood (Being very edgy, apparently)
M6GTV – Glen on Canvey
M6KDP/M – Rob in Maldon (Only licensed for a few days and playing with Echolink)
M6GZO – Angus in Rochford (Indoors on a handheld, and a bit weak)
M6BPJ – Bruce in Chelmsford
M6AAE – Andy mobile on the A2 in Kent, right at the tail-end of the net
G8ORV – Frank in Southend (thanks for the kind words on how the net was run)
G3WRO – Keith in Harlow (An old friend of newbie M6LOS)
The topics discussed tonight included:
Using a repeater (wait for the "K" tones, and don't)
Suggestion to the newbies – Add your callsign to www.qrz.com, as almost every ham uses it. Other directory services are: qrzcq.com and hamcall.net
Another site worth signing up to is www.eqsl.cc – get cards electronically to confirm who you've spoken to
Help and advice to a newbie. Using a handheld at 5 watts from Rochford on a biccie tin wasn't working too well. Suggestions include radials for the antenna, tin-foil under the biscuit tin, a Slim Jim (See link below) or a loft antenna, until a rooftop 2m antenna becomes a possibility
As a reminder, the GB3DA Danbury repeater is operated by the Essex Repeater Group – Donations are welcomed to keep the repeater running Reminder that it's the Essex Repeater Group AGM this Thursday. Details here: Essex Repeater Group AGM.
A great net with lots of people with lots to say. We wrapped up at just gone 11:30pm. Thanks very much to everyone for taking part, and a very enjoyable night. Same time next week?
Got a comment? Please add it below: