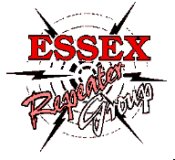 If you make use of the GB3DA Danbury repeater, or any other repeaters maintained by the Essex Repeater Group, come along to the Essex Repeater Group AGM on Thursday the 18th of October 2012.
The Essex Repeater Group relies on membership subscriptions to continue with the upkeep of the following repeaters: GB3DA (2m), GB3ER (70cm), GB7ZP (70cm D-Star), GB3DB (6m) and the 10GHz microwave beacon GB3CMS.
At this year's AGM, there will be a raffle, free refreshments, some bargains, and lots of users of the local repeater.
Members of the Essex Repeater Group are invited to bring their renewal subs, and any surplus kit that they want to sell. The event is open to non-members, so new licensees and anyone else interested or willing to join the group are most welcome.
This AGM will see a number of changes to the ERG committee, including a few retirements. At the AGM, you'll also be able to find out about progress on the GB7ZP gateway, GBDA-CTCSS plans, and recent issues with noise on GB3DA. The group is also looking for new blood to join the ERG Committee.
The Essex Repeater Group AGM is to be held at the Danbury Village Hall, 2 Main Road, Danbury, Chelmsford, CM3 4NQ. (Directions and map)
The Agenda is as follows:
Apologies for Absence
Minutes of Previous AGM
Chairman's Report
Hon Secretary's Report
Hon Treasurer's Report – to be distributed at the meeting
Election of the New Committee
Election of the Auditor
Subscriptions for the Coming Year
Any Other Business
More details, plus the AGM Calling Notice, can be found at www.essexrepeatergroup.org.uk