A quick report on the 2017 Mills On The Air Weekend.
The 13th and 14th of May saw many windmills across the UK being activated for this annual event. Four groups (that we know of) activated windmills over the weekend, as follows:
BADARS: The Alderford Mill in Sible Hedingham was active as GB2AWM
HADARS: The Harlow club activated the Thaxted Windmill using the callsign GB0TWM
SEARS: Active on Sunday from Rayleigh Windmill as GB2RWM
Secret Nuclear Bunker Group: Activated GB2UW, Upminster Windmill
I spent Sunday the 14th May with SEARS, the South Essex Amateur Radio Society, who has two stations running – a very busy 2m FM station, and an HF station on the club's Icom ic-7300, mostly running CW, with occasional SSB.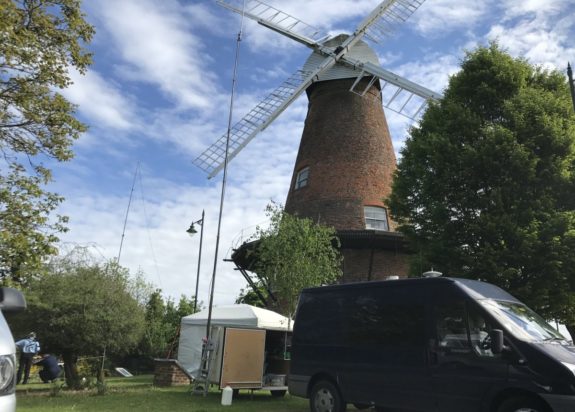 Over 60 QSOs were logged on 2m FM alone – one of the busiest 2m stations that I've heard, partly due to some good luck, and partly through the power of social media.
As the 2m station started, we made "first contact" Dave M0TAZ at the Upminster Windmill. We sat on 145.550MHz for a while, sending out the frequency via Twitter and Facebook, offering people the chance to work two windmills back-to-back. We were shortly joined by Guy, operating GB6MW, from Meopham Windmill in Kent, allowing locals to get three windmills in their logs in one hit. Great co-operation between stations, and prompt updates via Facebook and Twitter reporting on operating frequencies, kept the FM voice station buzzing for most of the day.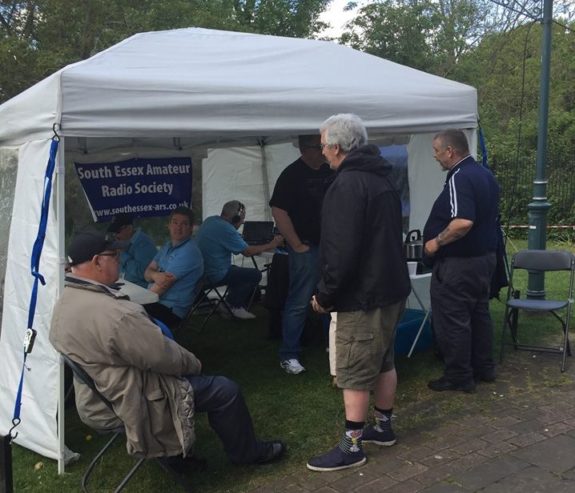 Several people took turns to operate on 2m, some getting their first chance to operate a special event station, and some (Gary & Jo) travelling from Kent to Rayleigh to take part. As the station was busy, a logger was backing up most of the operators. One passer-by was encouraged to get on-air and get his first hands-on taste of the hobby.
Well done to SEARS for organising a great day – topped off of course, by Vic's bacon butties!
Pete M0PSX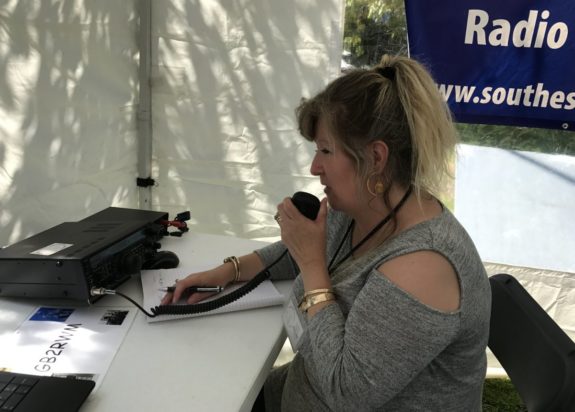 Event Photos
Related Links
Involved with a club in Essex? We can help to promote your club's event to the amateur radio community. Send us your events news, and we'll help to promote your event to amateurs from across Essex and beyond. If your club's events aren't being featured, get in touch with Essex Ham, or find out more about how Essex Ham supports local clubs.