Sunday May the 4th 2014 seemed a good day for an impromptu field operation day, and thanks to the Internet miracle that is Twitter, a get-together was discussed, planned and implemented within a matter of hours. The weather was on our side too.
Essex Hams Charlie M0PZT, Pete M0PSX, James 2E1GUA and Peter G0DZB met up at Galleywood Common, close to the A12, for an afternoon of portable operation. Three stations were active:
Charlie's FT-857 with a 10 metre inverted V, mostly on 40m
Pete's FT-857 using a 4 metre vertical fishing pole, mostly on 20m, 15m and 10m
Peter's Elecraft KX3, mounted on his motorbike, working mostly CW on 17m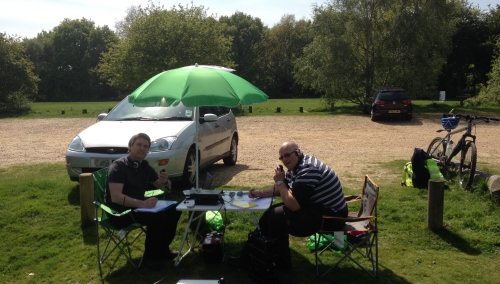 The afternoon was a test run for various projects and kits – Charlie was out trying his new backpack frame (followers of Charlie's M0PZT Twitter Feed will be familiar with this). Pete tried out some new /P kit, including tea and coffee making facilities and a sunshade (in Essex Ham Green). Peter was testing how much kit (and refreshments) it was possible to pack into the bike's panniers.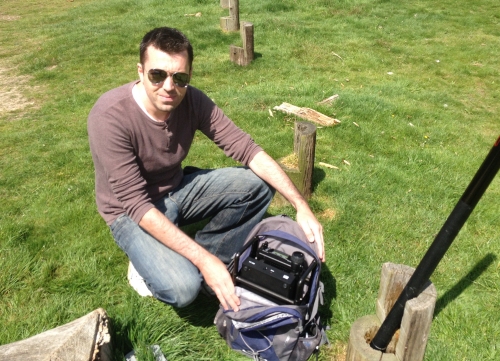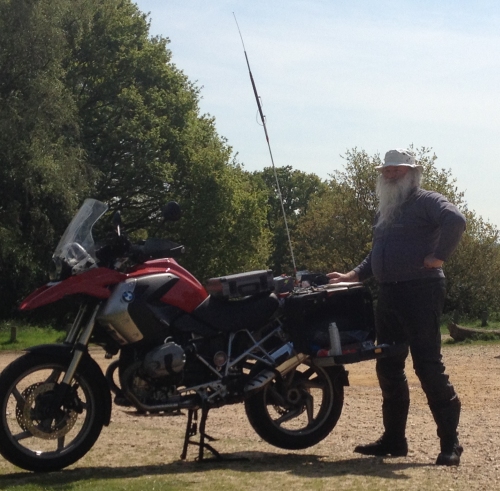 Thanks also to Tony G4YTG for popping down, and several Essex Hams for contacting us on 40m and 2m.
Another impromptu event took place in Chelmsford too – Dennis G1AJQ was operating from a narrowboat event in Sandford Mill – also put together at short notice, and announced on GB3DA and on Essex Ham's Twitter feed.
Remember to keep an eye on the Essex Ham Twitter feed for details of upcoming last-minute activities. If you're not a Twitter user, see our front page, where our Twitter updates are posted.
May The Fourth Be With You
Coincidentally, today is "Star Wars Day" – An annual event celebrated by Star Wars fans around the year. Trawling through the Essex Ham archives, we've found three pictures of Essex Hams entering into the spirit of things…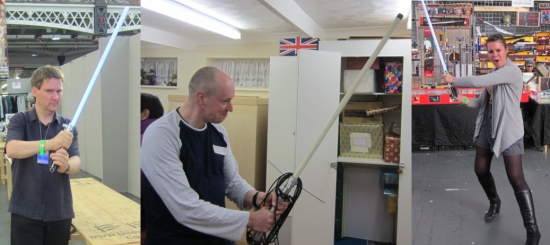 Hope you're all having a great long bank holiday weekend, everyone.