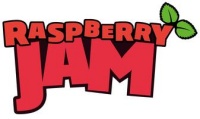 Hot on the heels of the Southend Raspberry Jam, two Essex Hams will be promoting amateur radio this coming Saturday, the 28th of February at a London-based Raspberry Jam.
The event includes a mix of Raspberry Pi workshops, including Minecraft, music programming and soldering – as well as space for CoderDojo ninjas helping with web development.
The event is the Covent Garden Raspberry Pi Jam with CoderDojo, and takes place at the following location:
Dragon Hall, Stukeley Street, London WC2B 5LT (close to Holborn tube)
The Southend Raspberry Pi has proved to be a great opportunity to promote amateur radio to people already keen on technology and innovation, so the chance to talk about amateur radio in London is very welcome.
In attendance will be Essex Hams Charlie M0PZT and Nick 2E0DVX, with the plan being to demonstrate Amateur Radio meets Arduino meets Raspberry Pi.
Charlie will be showing his Arduino Morse Code Keyer which interfaces to his logging software to send macros, and also have some products from his Ham Goodies store. There will also be an RTL SDR running for radio signal demonstrations, and hopefully Nick's "send Your Name in Morse" demo. A number of RSGB and Essex Ham leaflets will be on hand, for anyone potentially interested in getting hands-on with amateur radio.
The event runs from 2pm to 5pm on Saturday, so if you're in London, or know anyone in the area keen to find out more about amateur radio, Arduinos or Pis, pass these details along! Admission is free.
Venue Map
Related Links