The 2019 Summer Solstice took place on Friday the 21st of June, and as usual, it was a great excuse for locals to get together to make the maximum use of the longest day.
Following on from a tradition started by Charlie M0PZT back in 2014, Andrew M0ONH picked up the baton and arranged GB2JSS (June Summer Solstice) for an on-air day at Galleywood Common.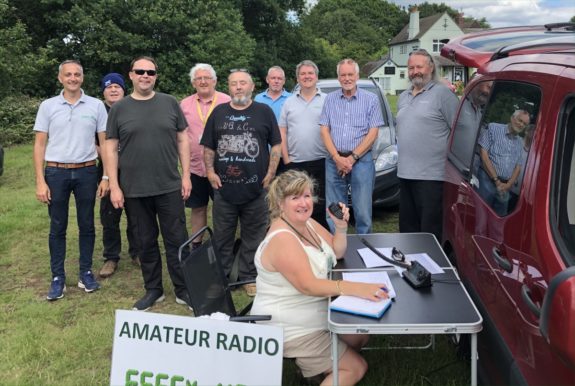 The event always makes for a great chance to try something new, test a new antenna, get advice from fellow amateurs, or learn more about effective /P operation.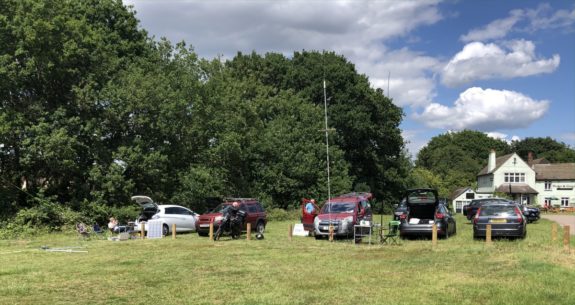 With an early sunrise, Andrew arrived at around 6:30am, followed by Pete M0PSX (after a longer lie-in and a trip to the Golden Arches). Two HF stations, plus a VHF station were soon on-air with more amateurs turning up through the dayt to keep up company.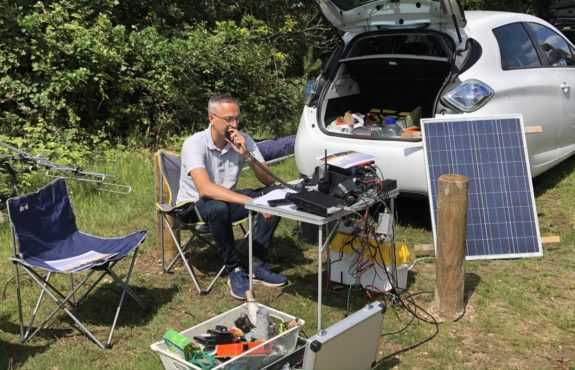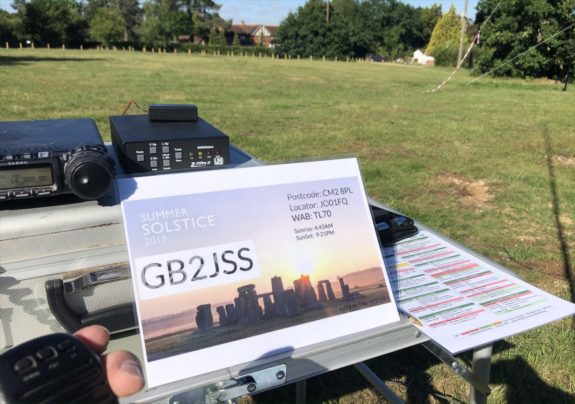 We even had some DX visitors, including Geoff and Linda from Camb-Hams, and Gary M5YRG and Jo M0JOZ from Kent coming to say hello. We even had a couple of flypasts from the Essex & Herts Air Ambulance too.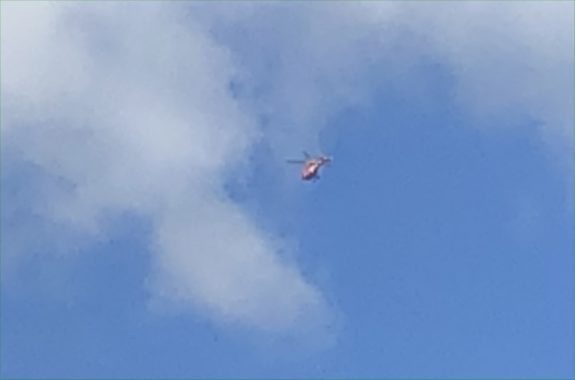 The bands have been in better shape, but we made a few decent contacts on 20m and 40m, as well as on 2m and DMR. Thanks to everyone who turned up and supported the event, or joined us on air.
Event Images
A few pics from the event (Thanks to Gary M5YRG for one of the pics).
Related Links