In one of our recent Monday Night Nets, the subject of how to get more youngsters into the hobby was discussed. We're grateful to net participant Rob M0KCP for sending us the following: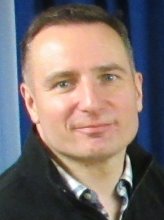 Regarding the lack of youth in amateur radio… I have similar conversations about my sailing club membership on a regular basis. The sailing club membership is comprised of over 50s mainly, with only a few exceptions. Anna and I (at 46) are the youngest members by at least 5 years. Most are in their 60s or 70s. People have forecast the demise of the club for decades. The main argument is that if we don't get youth involved there will be nobody around to keep the club going. A quick survey of the local boat owners indicates that 'youth' make up a very small percentage of the sailing community. On the other hand, my own observations show that there is no shortage of affluent latecomers into sailing.
So, the theory that the club (or indeed sailing as a hobby) must be sustained by long term membership from an early age is unlikely to be true.
My other hobby is motorcycling. This is often seen as a pastime for wayward teenage guys, tearing up the streets on loud bikes. Actually, the truth is quite different. Most of us are in the bike world are getting older (a fact reported in the motorcycle press frequently). Not quite as old as the sailing crowd, but in my motorcycle club, I'm at the younger end of the scale. It's the same with many other bike clubs I encounter today. When I started out in the mid 80s , the average age at bike clubs was a lot younger, but nearly 30 years later things have changed.
It's possible that what we are experiencing is a phenomenon that is common to many, if not most of the recreational activities in life today.
Distractions
By mid-teens, kids have many distractions. The common pattern of relationships, study, family-raising, career progression and general lack of funds is one I know very well. So, my view is that ensuring awareness of our hobbies is probably the key activity. This would be the responsibility of schools, scouting, cadets, clubs etc. Assuming this is performed adequately, we should see a certain number of youth in the hobby… but what is a realistic expectation?
We have a young generation that are unlikely to be overly excited about radio communication. They already have that by phone, internet etc. And with 'face time' giving video calling, a crackly conversation with a random person is unlikely to have widespread appeal. BUT… What remains is the technical hobby, the opportunity for experimentation, the chance to help others (RAYNET), radio sport and the global community of amateurs what we work with. Unless we see another 80s style CB craze, our hobby will always appeal to this limited community of young techies, engineers and experimenters.
However good our youth message is, I believe the general pattern will prevail. That is, the <=25 year olds will remain too distracted to get into the hobby in large numbers. BUT as long as there is a general awareness of the hobby, there should be enough new blood to keep us going, albeit later in life. So, having only a few hundred RSGB youth members, isn't a big issue in my opinion as long as we maintain that general awareness of Amateur Radio.
As a final note, I believe that perpetuating the hobby requires a holistic approach. For instance, continuing our efforts to maintain a standards within the hobby, pushing technical boundaries and striving to keep our global community open, friendly and supportive.
Rob M0KCP
Thanks Rob for sending this in. Any comments? Please add them below…