A big well done to the five successful candidates on the Intermediate Course held by the Chelmsford Amateur Radio Society.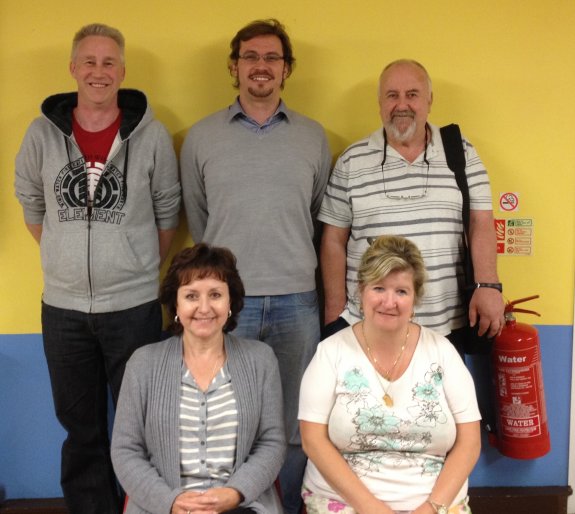 The exam was help at the Danbury Village Hall on Thursday the 29th of May 2014, and indicative marks show that Steve M6SJY, Nick M6NRP, Tony M6LLH, Santina M6TTR and Dorothy M6EBQ all achieved their pass, and will soon be joining us on-air as 2E0s.
The candidates now being their wait for the papers to be sent on to RSGB and for the certificates to be issued – then, expect to be working Essex's newest Intermediate callsigns very soon!
Well done again to everyone, and to the team at CARS for another successful course.
More Pics
Two more pics of tonight's happy candidates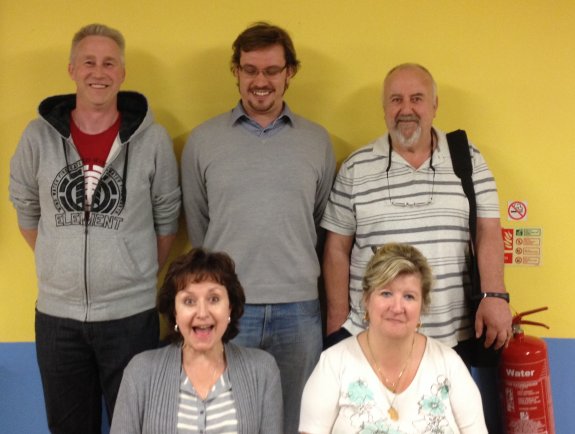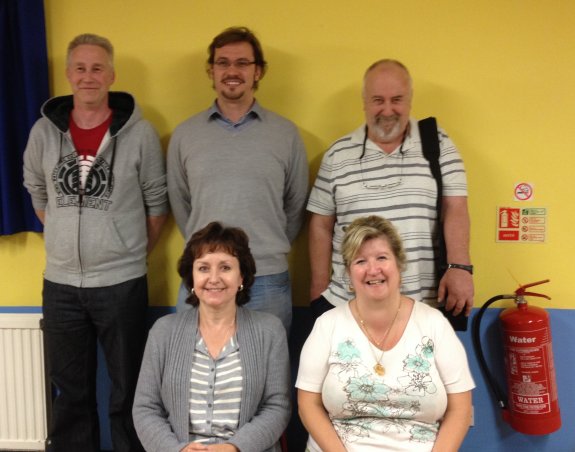 Training with CARS
Those keen on moving to Advanced, contact Clive Ward G1EUC about exams in July or December. If you know anyone interested in joining the hobby, bookings are being accepted now for the next Foundation Course.
Related Links