There's little doubt that gaining the Full UK amateur radio licence is a proud moment – and Cathy Colless, pictured here, has every reason to be very proud… she took, and passed, all three licence levels in just 57 days…with no prior amateur radio experience.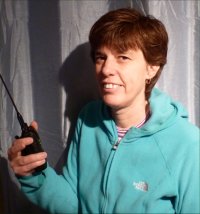 Cathy M0RTW is currently a Senior Systems Architect at Anglia Ruskin University, and as she was unable to find a course that fitted in with her busy schedule in Cambridge, so she traveled to Essex each week to attend training courses run by the Chelmsford Amateur Radio Society.
Cathy passed her Foundation exam with CARS in October 2013, and whilst attending the CARS advanced course in November, took her Intermediate exam with the Bromley and District Amateur Radio Society. With the Intermediate successfully under her belt, she was able to sit the Full exam session with CARS on the 6th of December 2013. She's now the proud holder of a full UK licence.
"The training team at CARS were consistently generous, patient, friendly and knowledgeable. The training was well planned and paced and very carefully prepared, and the team was very supportive, with encouragement such as "we've all been where you are now… Don't worry, the penny will drop…don't give up!" I owe the team at CARS a big thank you for all their help and support."
"The Advanced exam in December was tough and I was shocked when I passed it (with merit to boot). It just goes to show what a good job the CARS training team did."
Cathy is also a member of Essex Ham, the online community of amateur radio operators in Essex and beyond:
"The Essex Ham site has been great for finding out how to get involved with the community now that I have the licence. I am looking forward to attending the Amateur Radio Skills nights this year, back at the CARS training venue in Danbury."
Cathy was keen to get her full licence so that she can operate from outside the UK and better understand radio theory.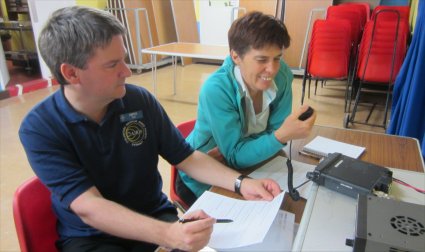 Keep an ear out for Cathy M0RTW, a success story for amateur radio training in Essex, and possibly a record breaker too!
For details of training with CARS, go to www.g0mwt.org.uk/training
More on amateur radio in Essex: www.essexham.co.uk