The next few days for amateur radio are set to be busy, so to help out all you Essex Hams, here's a guide to what's on the way:
Saturday 10th & Sunday 11th May
Dengie Hundred ARS will be active at the Stow Maries Airfield over both days. The event is the annual Stow Maries Fly In. Aircraft arrivals are weather-dependent – the Tiger club will be present with examples of their Tiger Moths and Turbulents and there's the static Sopwith Pup from the TV series 'Wings'. The Museum, Airmen's Mess, and canteen will be open. Also, wildlife exhibits, steam engines, vintage motor cycles and the Bentley Club. Come and visit the teams in the shack as they operate GB0SMA over the weekend. Peter G3SUY is planning to bring his T1154/R1155 vintage kit, and operate AM on 160/80 metres and possibly 60 metres. Gates open at 10am, entrance £10 (£5 concessions).

Also, LEFARS will be operating GB2RGM for National Mills Weekend from the Royal Gunpowder Mills in Waltham Abbey
Sunday the 11th of May
SEARS will be supporting Mills on the Air from Rayleigh Windmill using the callsign GB2RWM – Go along and show your support
Essex RAYNET will be out providing support for the Farleigh Hospice walk, a 23km walk from Heybridge to Chelmsford – Good luck to everyone taking part.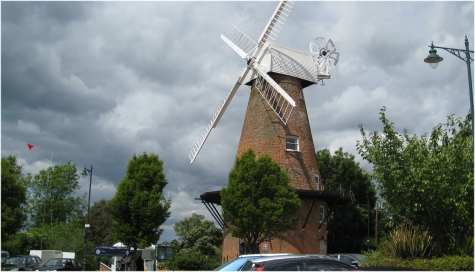 Good luck too to LEFARS candidates sitting their Foundation at the weekend, and TARG candidates starting their Intermediate course.
Monday 12th of May
Essex Ham's Monday Night Net on GB3DA – 8pm onwards. We'd love to be joined by some new M6s – If you've not joined yet, or lurked by not picked up the mic… come and say hello this week, as we'd love to add some new voices to the mix.
Tuesday 13th of May

This sees the first club night at a brand new home for SEARS, the South Essex Amateur Radio Society. Previously, the club met at the yacht club on Canvey Island, but the new venue in Thundersley is more accessible, with better facilities, and scope for bigger and better club events and activities.
The new location is just a few minutes away from the Rayleigh Weir, so it's well worth coming along to the first event to see the team. The topic for the talk is High Altitude Balloon Tracking – something we've tried and found to be fascinating. Details of the new SEARS venue are here: SEARS New Venue
Wednesday 14th May
Harwich Amateur Radio Interest Group's Club Night: "Surface Mount for the Terrified" by Dave G4HUP
Friday 16th of May
Other dates for May
Monday 19th of May – The next CARS Skills Evening, with a live CW station, a cable-soldering session and more. Come along, mingle and bring some show-and-tell!
Monday 19th of May – Braintree & District ARS Annual General Meeting
Tuesday the 20th of May – Meet the RSGB – A talk from Roland Taylor, our local DRM at Thurrock Acorns
Sunday 25th of May – Waters & Stanton Open Day in Hockley – A great opportunity to meet with other Essex Hams, and nab a bargain. A must for the diary.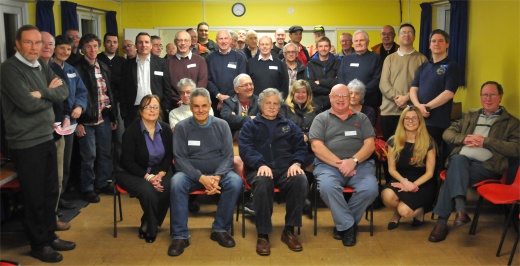 Details of all of these events (and more) can be found on our Essex Ham Events Calendar