On the gloriously-sunny Summer Solstice, Essex Hams were promoting the hobby to the people of Springfield, near the home of radio… Chelmsford.
Jim Salmon 2E0RMI from Chelmsford Calling and Pete Sipple M0PSX from Essex Ham teamed up to put together a demonstration stall at the All Saints Church Village Fete on Saturday the 21st of June 2014.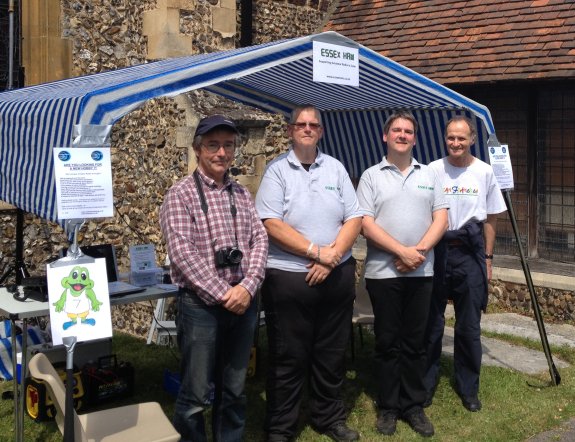 Rather than setting up a special event station to try to work the world, the stand was all about the hobby and its benefits. On display were two demonstrations, downloads of SSTV images and an HF receiving station monitoring some of the weekend's Museums On The Air. To allow sending of guest messages, a 2m station was set up, with a link to other nearby amateurs who were out for the Galleywood Common Summer Solstice event. Promotional videos about the amateur radio hobby were on display, and the fete neatly coincided with the pass of an orbiting weather satellite, pulling a small crowd to see live data being decoded.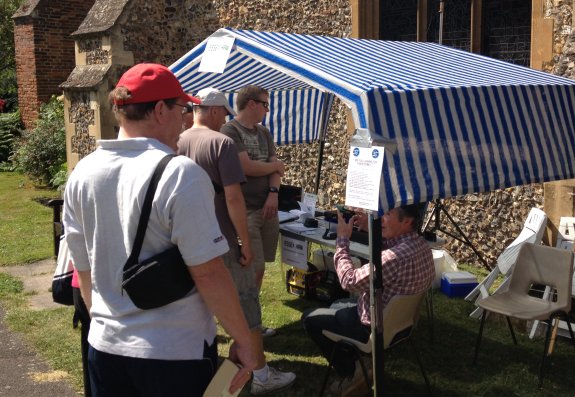 The fete organisers incorporated the amateur radio stand into the kids treasure hunt contest, drawing youngsters and families over to see what we were up to, and to take a listen to amateur radio in action.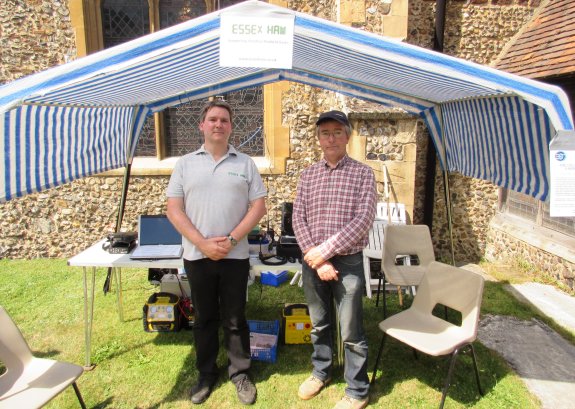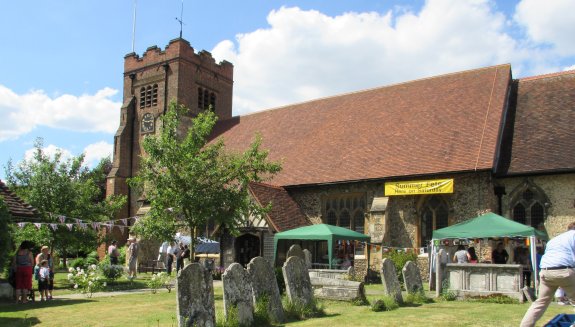 Thanks to other Essex Hams in the area, including James 2E1GUA, Martyn G1EFL and Chris G0IPU for turning up and lending a hand. Hopefully we've stimulated some interest in the hobby.
Handy links
Chelmsford Calling Network – Celebrating the past, present and future of radio