The sixth Chelmsford Amateur Radio Skills Night took place on Monday the 16th of June 2014, at the Village Hall in Danbury – and boy, was it a busy one!
With nearly 50 people in attendance, this was a record-breaker for the Skills team – thanks so much to everyone who turned out – Hopefully a good night was had by all.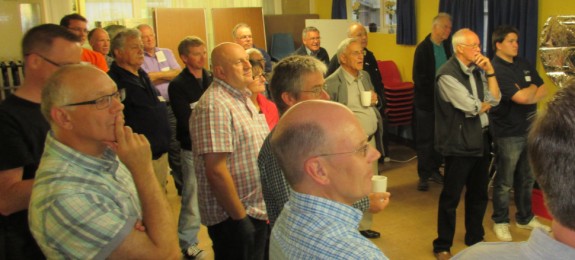 High Altitude Balloons:
By popular demand, Chris M6EDF returned to demonstrate high altitude balloon payloads, and explain all about launches and tracking, together with use of airbourne cameras. Chris will be giving a talk to CARS on the 1st of July, so make sure the date's in your diary if you want to find out more about HAB.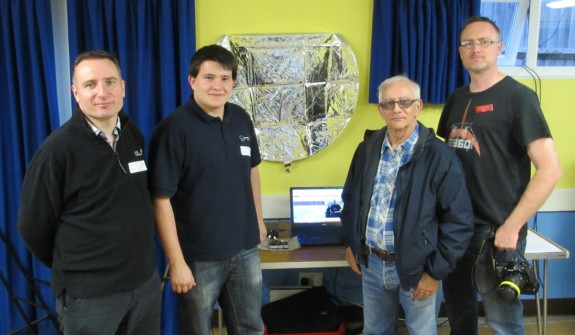 Data Modes:
Charlie M0PZT put on the first of the live stations – this one demonstrating the PSK31 data mode. Lots of interest in Charlie's demo, and the intricacies of how to get set up with data for the first time. Poor Charlie managed to lose his voice half-way through, but was able soldier on, and even managed to rack up a few live PSK31 QSOs.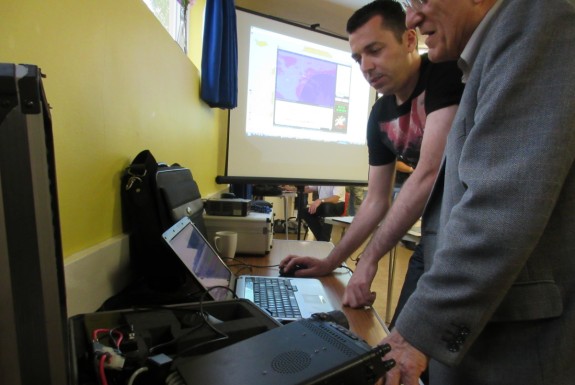 Working Satellites:
Steve M0SHQ returned with advice on how to track and work amateur radio satellites – Steve's a very handy person to know when it comes to the antennas and software needed for satellite tracking, and Steve was joined on his table for much of the evening by Trevor M5AKA, one of the AMSAT UK team. Steve also helped out with advice on tracking a larger, manned satellite…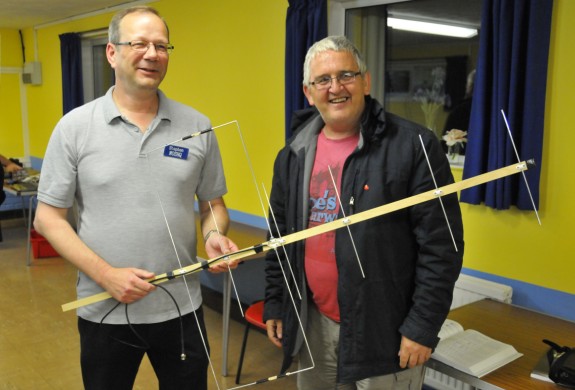 Working the ISS:
Pete M0PSX tried to capture live data from the International Space Station at April's Skills Night. No joy, so he tried again tonight using the live 2m station. Slightly more success, in that signals were briefly received during the evening's two passes – looks like the antenna location (and the missing groundplane) might have prevented a clear signal decode. Nonetheless, the practical demo showed tracking, how to send and receive packets to the ISS, and some of the software tools needed to work the ISS packet station. Thanks to those who stayed on a bit to try for the second pass. More: Working the ISS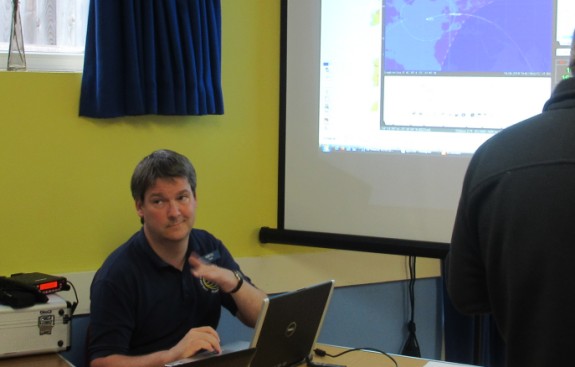 Live CW station:
Rob M0KCP, Steve G4ZUL and Colin M1OCN were back, operating another of the live stations – this one on 40m CW using a Buddipole. Thanks to the Essex CW Club.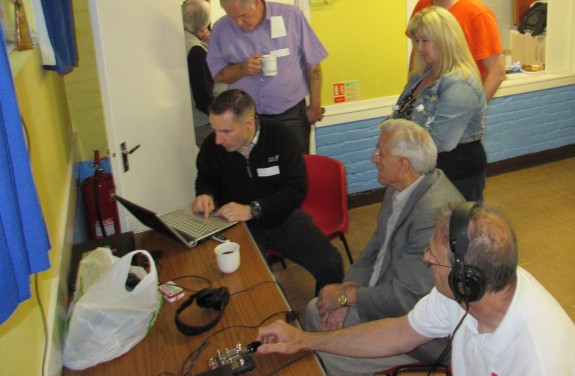 Construction Workshop:
Many thanks to Peter M0PSD, David M0HBV and Chris G0IPU for sterling work in the Construction Corner – soldering, repairs, construction advice… plus good conversation!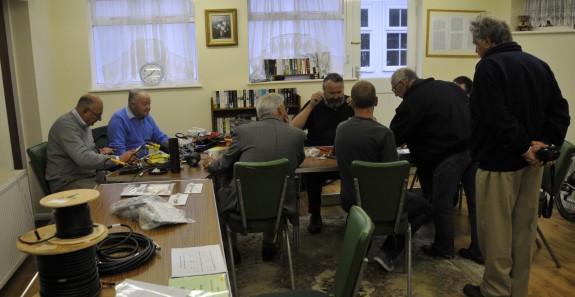 HF, ATUs and antenna advice:
Thanks to the two-team effort on this one. In one corner, CARS president Carl G3PEM using antenna-modelling software and a whiteboard to answer people's questions. In the other corner, Peter G0DZB covering ATUs and matching, with an odd assortment of bits and bobs on display.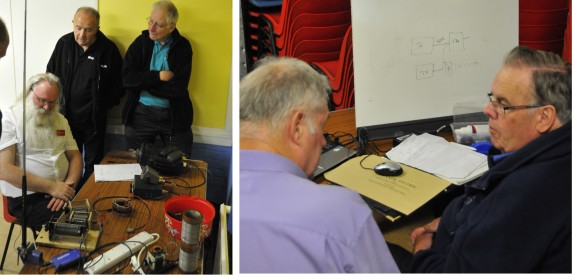 Quiz
Ten rather challenging questions designed to spark some debate… just for fun. Talking points this time included the King of Spain, 1.5kw for the US entry-level exam, and what c2c Rail and EE have in common.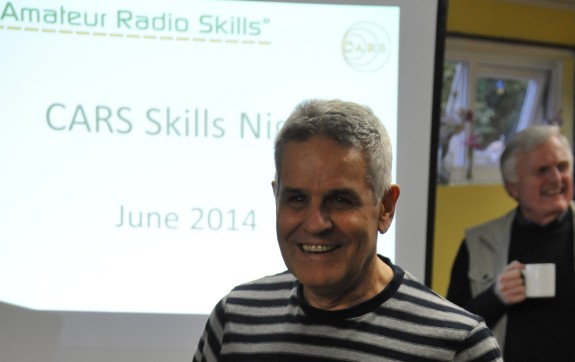 Summary
A record-breaking turnout and a record-breaking number of activities. Feedback received so far, is that there wasn't enough time to see everything – so a few repeat performances are in order, we think…
Special thanks to Myra, Ann and David for the top quality refreshments – some lovely fairy cakes, washed down with lashings of tea and coffee. Thanks also to the rest of the CARS Training Team, and to everyone who brought something along or helped make the night a success.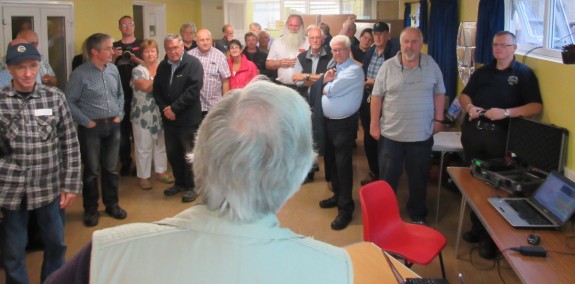 Next one – Monday 21st of July. As always, suggestions for topics, demos and repeat performances are appreciated…
To sign up for details of the next evening, go to www.hamskills.co.uk
More Photos